Milford Bulldogs win Homecoming game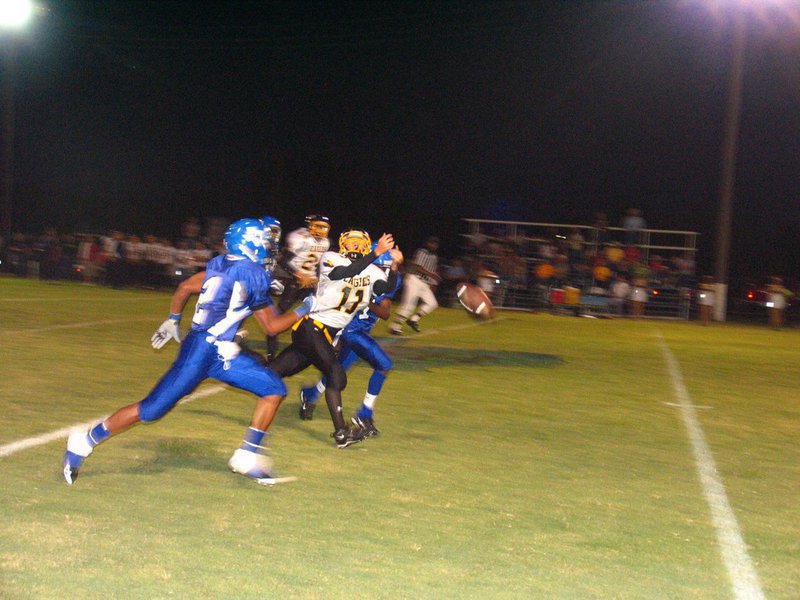 The Milford Bulldogs ran their record to 4 and 0 on the year with a 46 to zero Homecoming victory Friday night.
The Bulldogs used a stiff defense that only gave up 2 first downs on the evening. Jonesboro never crossed midfield during the ball game. Blue Myers and Jamie Johnson each recorded double digit tackles on the night. Adrian Pendleton and Derek Williamson each helped in the turnover department.
Offensively, the Bulldogs rolled up 149 yards on 11 carries scoring four times while completing 3 of 3 passes for 45 yards and two more touchdowns. Derek Williamson lead the team in rushing with 64 yards. Jamie Johnson had 31 yards passing. Rolando Vega booted through 5 of 6 extra points.
Milford will take the field this Friday opening district play against Aquilla.
Rushing
Derek Williamson 3-64-2TDs
Adrian Pendleton 1-27-1TD
JaMaar Davis 1-36-1TD
Ahvery Snell 3-12
Lee Smith 1-6
Dez Buckaloo 2-4
Passing
Jamie Johnson 2-2-31-2TDs
Derek Williamson 1-1-14
Receiving
De'Marcus McGruder 1-18-1TD
Jamie Johnson 1-14
Lee Smith 1-13-1TD