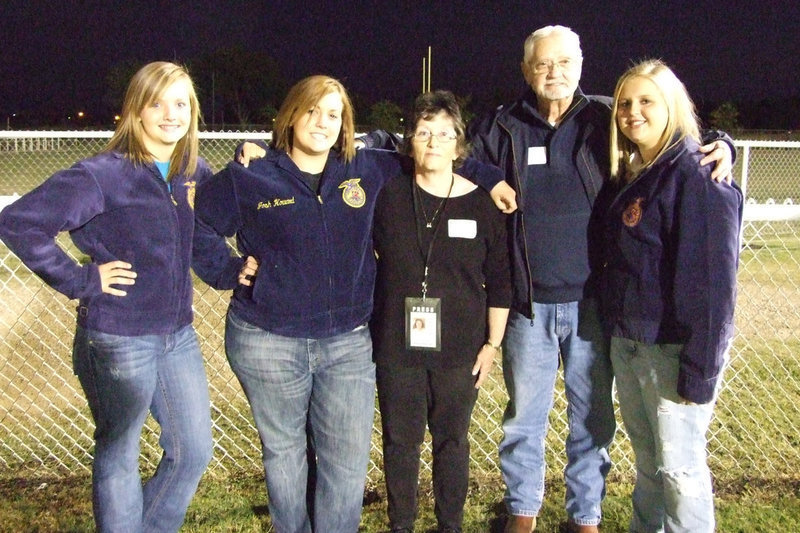 ITALY — The Italy Gladiators steam rolled over the Wortham Bulldogs 39-0 on Friday night for their homecoming game. Italy hit the field ready for the contest and never let up until the final buzzer.
Even though Jasenio Anderson did not play offense most of the second half, he dominated with seven carries for 81 yards and three rushing touchdowns. In the air he was five of six for 96 yards and three more touchdowns.
Wortham took the kickoff, but could not move the ball and the Italy defense forced them to punt. A missed snap gave Italy great field possession on the 10-yard line. Three plays later Anderson scored on a one-yard scamper.
Wortham was forced to punt again from their own 10-yard line. Italy began their drive on the 23 and three plays later Anderson hit Desmond Anderson with a 19 yard touchdown pass to give Italy a 13-0 lead. Anderson led the Gladiators in receptions with six of eight for 117 yards.
Wortham could not get past their own 25-yard line and gave Italy great field position with a short punt. With an integral block by John Isaac, Anderson punched it in from the 11 to put Italy on top 19-0.
On a fourth and 2, Darren Moore stopped a Bulldog drive when he intercepted a Bailey Hogan pass. Two plays later Anderson hit Desmond Anderson again with a 29-yard TD pass. Anderson's kick was good to give Italy a 26-0 first quarter lead.
When Wortham went 3 and out, it looked as though Italy was unstoppable. Desmond Anderson caught his third touchdown pass, this time a 26-yard reception putting the Gladiators in the lead 32-0.
On Wortham's next drive, they crossed mid field for the first time when a Gladiator personal foul penalty gave them 15 yards. Their momentum was short lived when Zach Hernandez sacked Hance Spencer for a 10-yard loss, forcing them to punt.
On the second play of the second half, Jasenio Anderson scored Italy's final touchdown of the game when he broke several tackles and sprinted 38 yards across the goal line. His kick split the uprights to give Italy a 39-0 win.
Italy will travel to Dawson next Friday night to take on the Bulldogs at 7:30 p.m.
"We had a great game tonight," said head coach, Craig Bales. "We did not look past this game, but focused on beating Wortham. If we beat Dawson more than 5 points next week, we will be in the playoffs. If we beat Dawson and Itasca, there will be a tie for 1st place. We are getting better each week. I am proud of our guys."
Outstanding Players of the Game
MVP — Kyle Wilkins
Offense — Jasenio Anderson/Desmond Anderson
Defense — Ethan Simon/Clay Major
Hit — Curtis Cole
Thief — Zach Hernandez/Darren Moore
Catch — Desmond Anderson
Beef — Ross Enriquez
Block — John Isaac
Heart — Jonathan Nash