The Gladiator Regiment Band rehearses into the night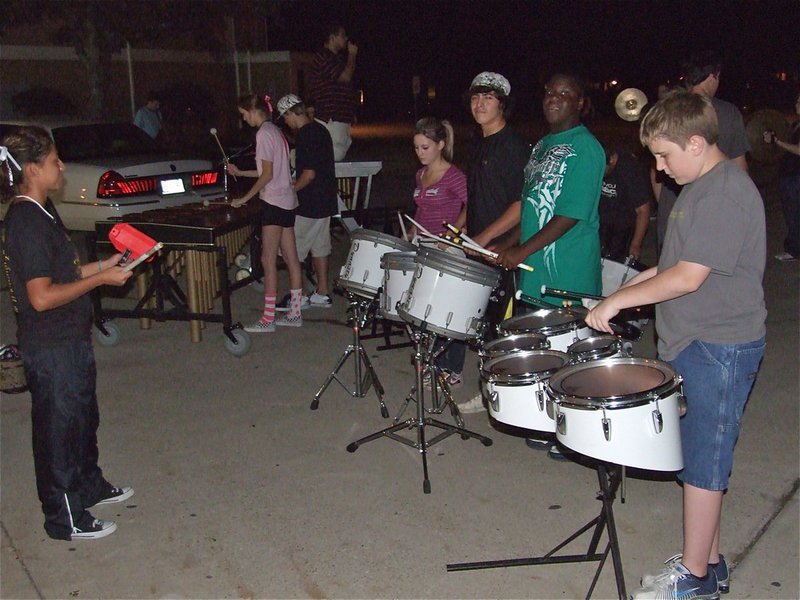 If you happened to be driving in the area of Italy High School between 6:00 p.m. and 8:45 p.m. on Tuesday night, you would have heard the pounding of drums and the blaring of horn instruments echoing down the streets of the surrounding neighborhood.
The sound was generated from the Gladiator Regiment Band who was tirelessly rehearsing the halftime marching routine they'll be performing in Malakoff on Friday night during the Varsity football game.
A dedicated and hard working group, the band practiced into the night relying on a few street lights to guide them. Marching and jamming just outside the Band Hall, on the high school parking lot, Band Director Jesus Perez was helping the members to be their very best.
So expect a sweep of events Friday against Malakoff with the Gladiator football team winning the game and the Gladiator Regiment Band dominating the halftime performances.