Gladiator Regiment Band and Flag Corp make IHS history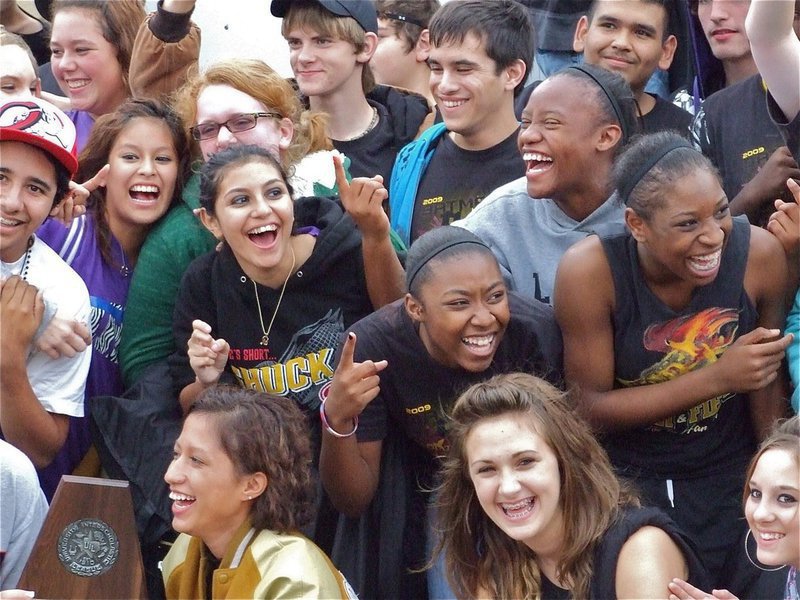 The Italy High School Gladiator Regiment Band and Flag Corp captured 1st Division, UIL Region 8, in LaVega, Texas on Wednesday. The IHS Band impressed the judges while performing their "Batman" halftime show during the regional competition.
The Joker, played by drum major Molly Haight, and her band of misfits were rounded up by Batman, played by drum major Jessica Hernandez, and the Gotham authorities during the IHS Band's marching performance.
Italy is one of seven bands from their region that will avance to Area, along with 20 other schools. The accomplishment marks the first time in the IHS Band Program's history that they will compete in Area.
In recognition of their monumental achievement, Italy's police escorted the Gladiator Regiment Band's bus from Hwy 35 through downtown Italy and into the IHS parking lot.
With sirens blaring, the IHS student body and faculty held up signs and cheered for the band members as Megan Richards waved the Italy Gladiator Flag to lead the procession down to the band hall.
Band and flag corp members clambered off the bus to embrace friends, teachers and parents, with smiles and tears of joy as they hoisted their trophy high for all to see.
Boy Wonder, Jesus Perez, was disguised in a suit and tie, but there is no hiding his super abilities as the IHS Band Director.
Congratulations to Mr. Perez, Mrs. Richards and the Italy High School Gladiator Regiment Band and Flag Corp on their historic accomplishment, and good luck at the Area competition in Groesbeck on Saturday.
The IHS Band and Flag Corp will perform their routine during the UIL Area D Marching Contest prelims at 12:30 p.m. on Saturday at the Groesbeck ISD Stadium. The 1A Finals will begin at 6:30 p.m.
Gladiator Regiment Band, the beat of Champions!