Italy Gladiator Regiment Band gets a first division rating (again)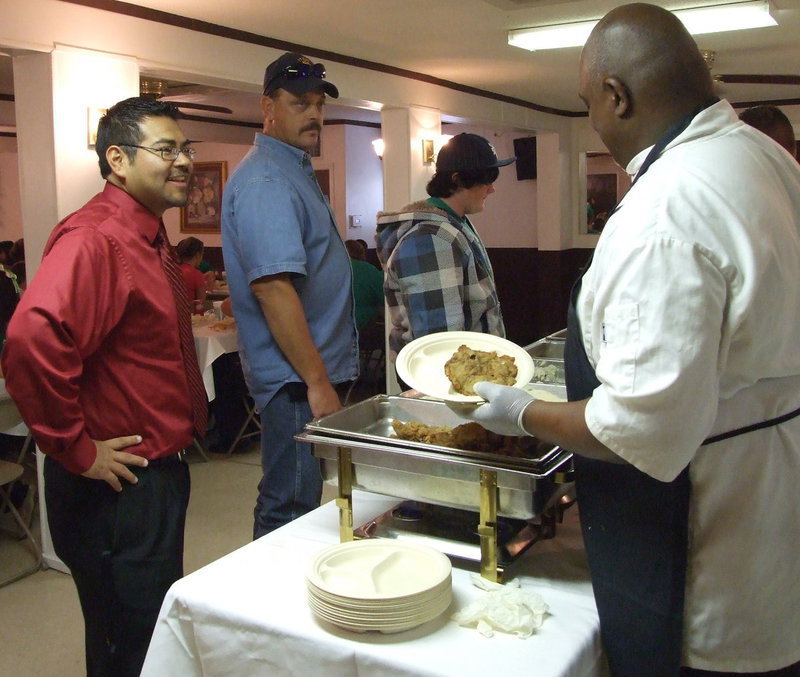 After countless hours of practices and a dozen Friday night performances, the Italy Gladiator Regiment Band proudly marched into the UIL Regional competition at LaVega High School in Waco on Wednesday afternoon. Once again the band did Italy proud by getting a first division rating.
This is the band's third first division rating in a row making the band eligible to compete for a sweepstakes award in the spring which would be their third in a row for that award as well.
The band is lead by drum majors Jessica Hernandez (senior) and Drenda Burk (junior). Seniors, Taz Martinez (trumpet), Melissa Smithey (cymbals), Kaitlyn Davidson (baritone), Marisela Perez (trumpet), Maria Luna (clarinet) and Nikki Brashear (flags) provide experience and leadership to this award winning group.
The bands "green" themed performance included The Lonely Man (theme song of The Incredible Hulk), Green Onions, Cuban Pete from The Mask and Twenty-One Guns by Green Day.
There were sixty Italy ISD students and a couple of parent "roadies" that ensured that the band's performance went like clockwork. Mr. Perez stated, "I never know how these contests are going to turn out. All I've ever asked of the kids was to put forth their best effort in everything and these last three times, their best has been enough to earn the top rating. I'm so proud of them. They are a very special group of kids."
Whats next for the Italy Gladiator Regiment Band? The band will now have the opportunity to compete on an individual basis. They will go to all-region in December, Central Texas Honor Band in January, and Solo & Ensemble in February and then the UIL Concert/Sight Reading contest in March.
As a result of this third first division rating in a row Mr. Perez is now eligible to become a member of TMAA (Texas Music Adjudicator's Association) which in turn makes him eligible to judge marching contests.
Congratulations to band director Jesus Perez and his Italy Gladiator Regiment Band and good luck as they strive for their third straight sweepstakes award.
Go Gladiators!
Go Band!
Read the critique guidelines that the judges base their scores on.