Gladiator Regiment Band and Color Guard advances to Area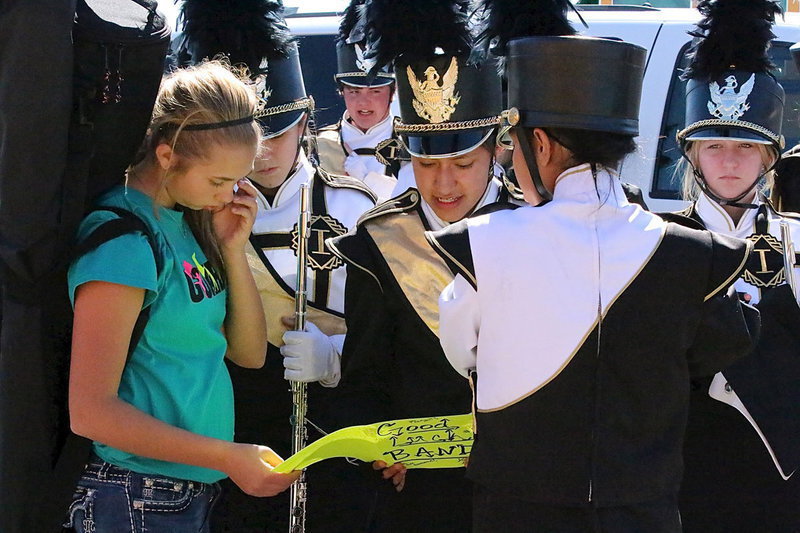 The Italy Gladiator Regiment Band competed in the Region 8 UIL Marching Contest on Wednesday, October 23. The band received a unanimous 1st division rating from all three UIL judges. The panel consisted of Travis Hobbs (Wall HS), Perry Morris (ATSSB), and Tim Edins (Hamilton).
Mr. Perez would like to thank everyone that came out to support the band. "It was like having home field advantage." In addition, the band students and band staff would like to thank Clover Stiles for her tireless efforts in all the preparations for meals, snacks, and decorations she prepared for the students.
The Italy Band was one of 8 class A bands from the region that earned a superior rating and that will be competing against the 14 bands from regions 7, 18, and 26 for a chance to advance to the State Marching Contest on November 4th.
Please come out and support the band at the Area D Marching contest on Saturday, October 26 at Groesbeck High School.
The address for Groesbeck High School is 1202 N. Ellis, Groesbeck, 76642. Admission is $5. The band performs at 12:15 pm.
If the band advances to Area finals, they would perform again in the evening.