The 2013 Italy Christmas Concert rings in the new year in magical fashion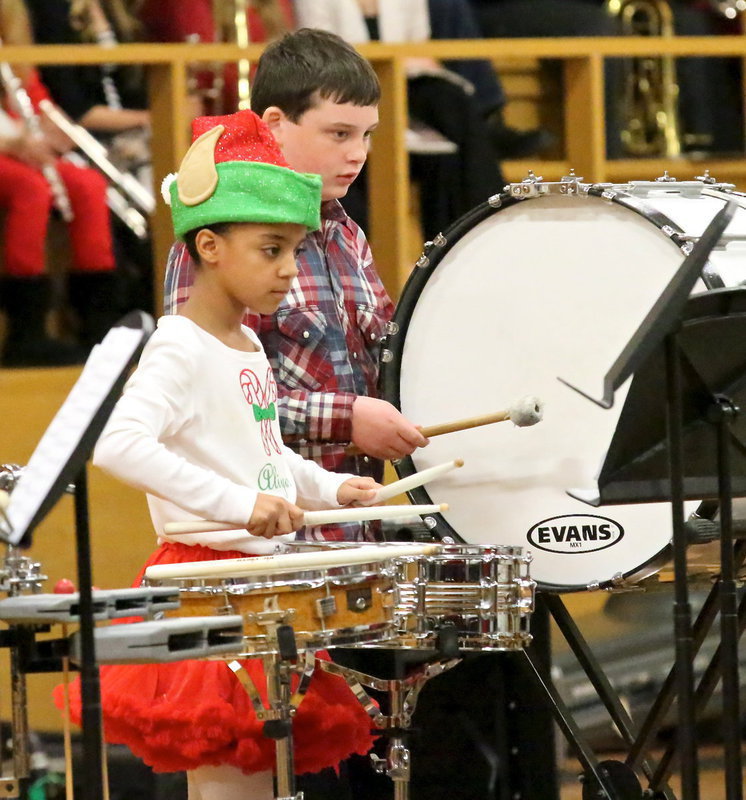 Italy — Transforming the old Italy gym into a concert hall that would rival any major symphony, the Italy Gladiator Regiment Band, the Italy Junior High Band and the Stafford Elementary Tigers' 6th Grade Band each took turns in entertaining guests with traditional holiday songs to warm their hearts.
Guided by band director Jesus Perez and assistant band director David Graves, who received an ovation from the audience at one point, all three bands showed their abilities and combined for a magical evening of harmony and holiday spirit. Student teacher Cherry Lloyd was on hand to watch and received a gift from the band during a brief awards presentation.
During another break between musical scores, senior leaders Emily Stiles and JoeMack Pitts were recognized by Perez. Both Stiles and Pitts were part of special journey this year that culminated in their band reaching the area finals, the farthest that any Italy band has ever gone in competition.
Family members beamed from the bleachers as the kids put their hearts and souls into each note. It was just one of the special moments when the time outside seems to stop and wait on our entire community to exit the gymnasium so the world can restart.
Congratulations to all the band members for brightening our holidays with your musical talents and your glorious smiles!
Merry Christmas and Happy Holidays!