Italy Track tshirts available for preorder—order deadline Monday, May 5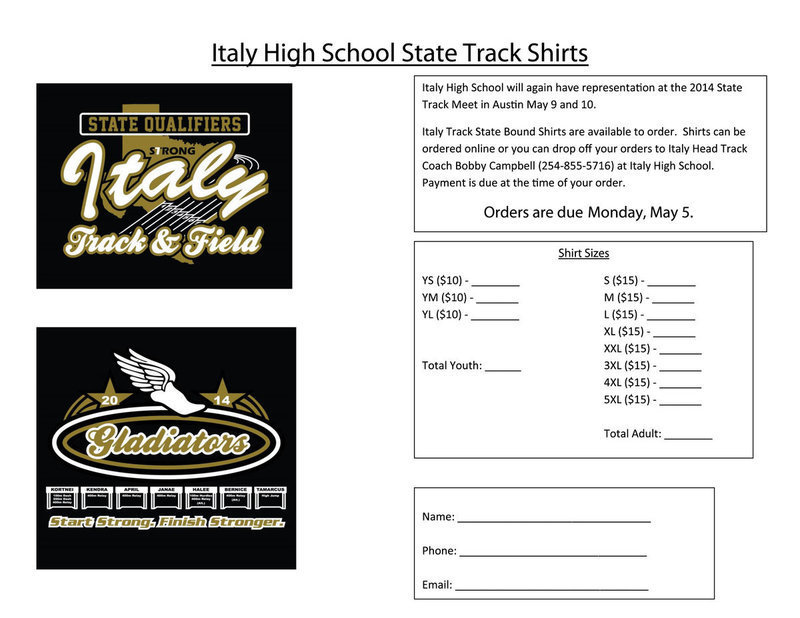 Italy High School will again have representation at the 2014 State Track Meet in Austin on May 9 and 10.
Italy Track Sate Bound Shirts are available to preorder. Shirts can be ordered online or you can drop off your orders to Italy Head Track Coach Bobby Campbell.
Contacting Coach Campbell by phone at (254)-855-5716 or by email at [email protected].
Orders are due by Monday, May 5.
Shirt sizes range from Youth Small to 5XL. All youth sizes are $10.00 and all adult sizes are $15.00.
See order form attached for more detailed pricing information.
Go Italy!!