STUFF THE BUS with school supplies until Aug. 29; KBEC promoting the drive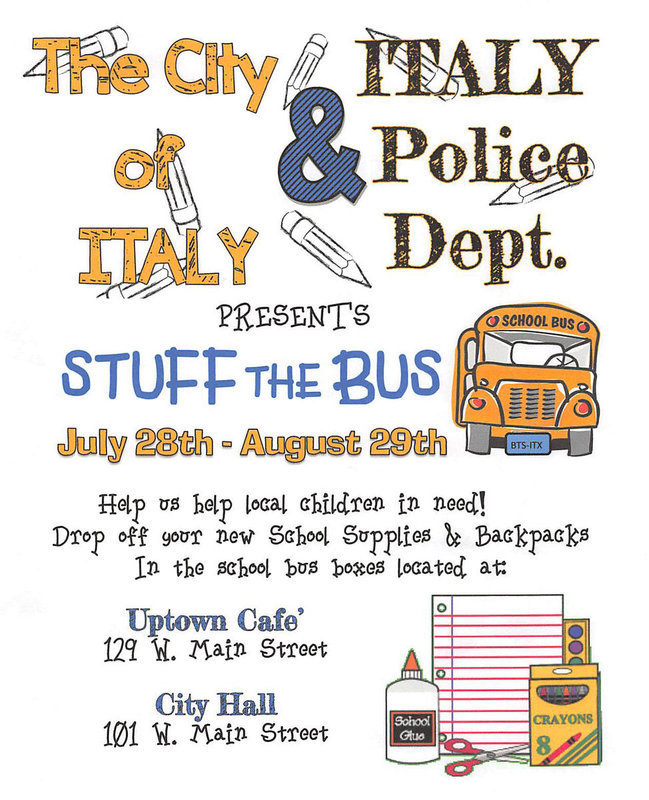 Italy — The City of Italy and the Italy Police Department present STUFF THE BUS with school supplies and backpacks from July 28 to August 29.
Help local children in need and drop off your donations of new school supplies and new backpacks inside the School Bus Boxes located at the following locations:
Uptown Cafe:
129 West Main Street
City Hall:
101 West Main Street
>>> Also, there will be a live radio broadcast by KBEC on Friday, August 15, from 11:00am to 1:00pm at Italy's downtown Pavilion in order to promote the event.
The COI and IPD thanks everyone for supporting our kids and ensuring each child has an equal chance for a solid education!
STUFF THE BUS!