Italy Gladiator Regiment Band places third in State Honor Band contest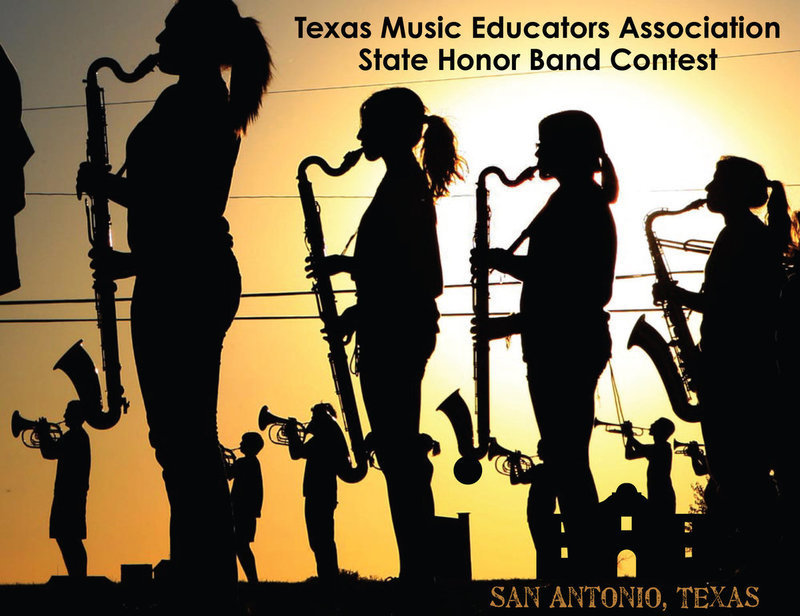 San Antonio — Congratulations to the Italy Gladiator Regiment Band for placing third in the Texas Music Educators Association State Honor Band Contest. The state level hearing was held on July 27 at the Henry B. Gonzales Convention Center in San Antonio. This result marks the first time that an Italy band places at a state level contest.
The class 1A Honor Band title was won by the contests' last bronze medalist, Honey Grove. Their program consisted of Brighton Beach by Lathman, In the Shining of the Stars by Sheldon and Sinfonia Six by Broege. As the state's 1A Honor Band, the Honey Grove Band will perform a concert at the 2015 TMEA convention in San Antonio next February.
Finishing second in Honor Band competition was this year's 1A State Marching Contests' fourth place finisher, Shelbyville. Their program consisted of Emblem of Unity by Richards/Swearingen, Declaration Overture by Smith, and In the Church by Pierne/Musgrave.
Italy's third place program consisted of Omaha Beach by Edmondson, Blue Ridge Saga by Swearingen, and Abracadabra by Ticheli. In commemoration for their 3rd place finish, the band will be presented with a plaque at halftime of the first home game (vs. Blooming Grove, Sept. 12th). Congratulations, once again, to all the students, directors, boosters and all Italy ISD staff for your contributions to this outstanding achievement!!!
Full Honor Band Results:


| | | | | |
| --- | --- | --- | --- | --- |
| Year – Class | Rank | Director | School | ISD |
| 2015 1A Honor Band | 1 | Dennis Syring | Honey Grove HS | Honey Grove |
| 2015 1A | 2 | Shaka Hawkins | Shelbyville HS | Shelbyville |
| 2015 1A | 3 | Jesus Perez | Italy HS | Italy |
| 2015 1A | 4 | Carl Idlebird | Somerville HS | Somerville |
| 2015 1A | 5 | Jim Rhodes | Forsan HS | Forsan |
| 2015 1A | 6 | Jon Schriver | Valley Mills HS | Valley Mills |
| 2015 1A | 7 | Rhonda Cates | Timpson HS | Timpson |
| 2015 1A | 8 | Kyle McDonald | Panhandle ISD | Panhandle |
| 2015 1A | 9 | James Nance | New Deal HS | New Deal |
| 2015 1A | 10 | Charles Sander | Harper HS | Harper |
| 2015 1A | 11 | Mark Tucker | Knox City HS | Knox City-O'Brien |
Information provided by Jesus Perez