Italy's Kortnei Johnson to receive visit from Houston track coach Carl Lewis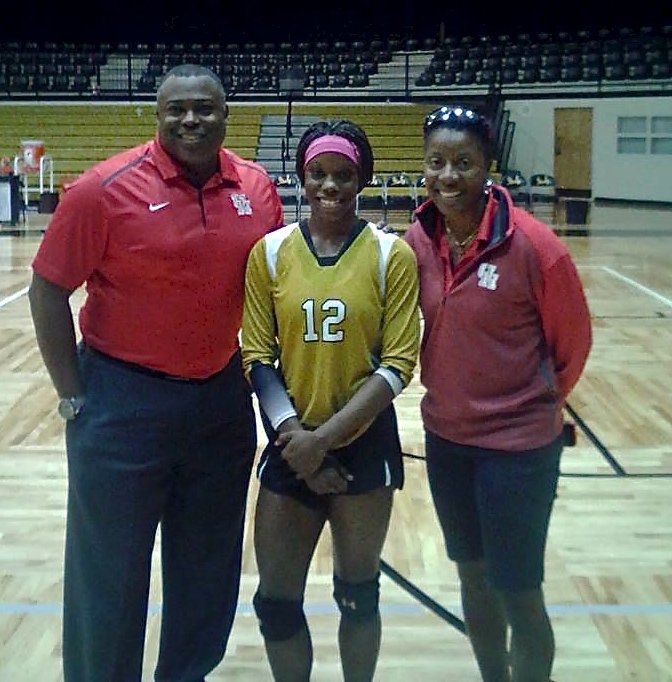 On November 5, 2014, Italy High School senior track star Kortnei Johnson is expecting to receive a recruiting visit from University of Houston assistant track coach and olympic gold medalist Will Blackburn and 9 time olympic champion and assistant coach Carl Lewis.
The visit will begin around 12:00 noon inside the Italy High School cafeteria during second lunch.
Johnson, as a sophomore, broke a state record in the 100 meters that stood for over 30 years, she was a state champion as a junior in the 100 meters, was selected by Adidas to run in the Dream 100 in New York, City, where she placed 5th and then she followed that up with a 1st Place finish at state as a junior in the 200 meters. Johnson was ranked #1 in the state of Texas for two consecutive years in the 100 meters.
Johnson has already visited five D1 universities including Houston, Kansas State, Arkansas, Texas Tech and LSU. She has previously met with with Houston head coach Leroy Burrell, a former olympic champion, and UH women's track coach Debbie Ferguson-McKenzie who also has an olympic gold medal.
Johnson's father, Apostle James Johnson of Italy, stated in regards to his daughter's previous recruiting visits from collegiate coaching staffs, "The fact that Kortnei has been so successful despite our limited facilities here at Italy High School has amazed college recruiting coaches. To become a top ranked sprinter in Texas while attending a high school that doesn't even have a track has left them removing their caps scratching their heads."
Good luck, Kortnei!