Mason Womack represents Italy while participating at Regional Cross Country meet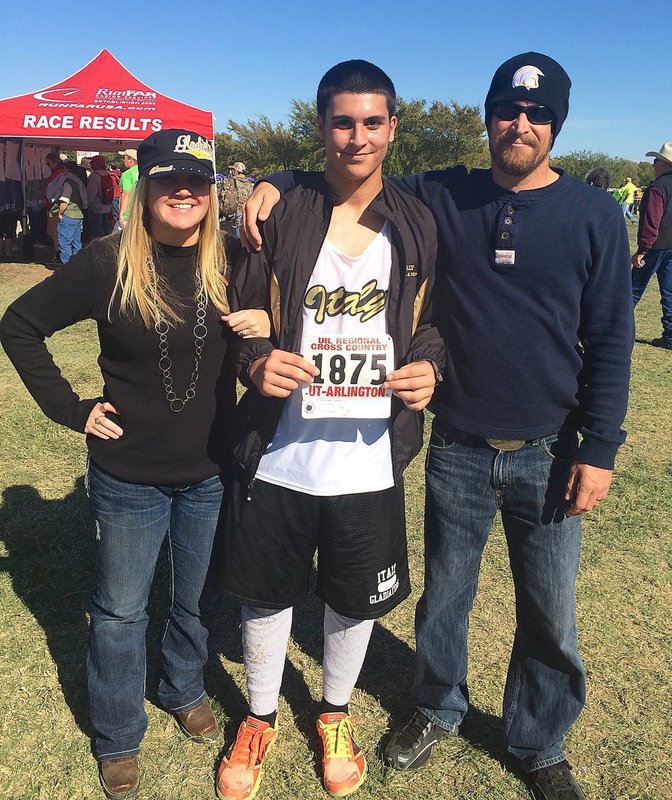 Mason Womack, a junior at Italy High School, recently participated in the Regional Cross Country meet held in Grand Prairie earlier this month. Womack had qualified for this meet by medaling at the District meet held in Hillsboro the 16th of October.
Womack became the first male Italy runner in recent times to run in regionals. Haley Turner, qualified two years ago and freshman T'keya Pace, a freshman at Italy High School, qualified this year but could not participate due to injuries.
Womack had prepared for the meets by running in several pre-district contests, including Keene, Hico, Glen Rose, and Grandview. The course for boys is 5 kilometers (3.2 miles) and girls run a 2 mile course.
Womack commented, "Lynn Park, course for regionals this year, was not as difficult as some courses, but still was a challenge because of the faster times of the best racers in the state."
The following cross country athletes represented Italy this at the district meet:
Britney Chambers
Bailey Eubank
Julissa Hernandez
Jaclynn Lewis
Ana Luna
T'keya Pace
Ecclesia Velasco
Mason Womack
Michael Hughes
Good Job Italy Cross Country team!