One of Italy's own to compete in Broken Skull Challenge on CMT channel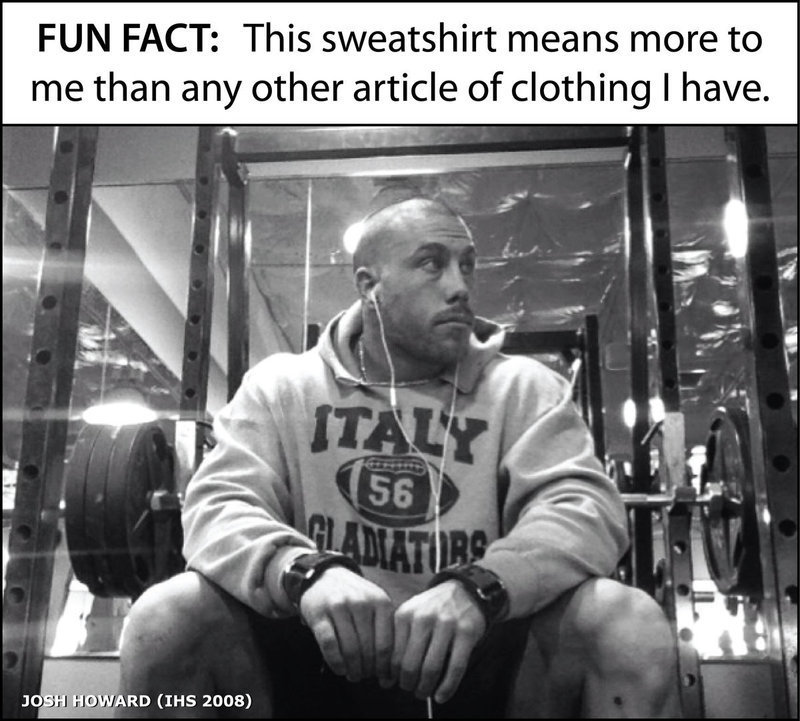 2008 Italy High School graduate, Josh Howard will be one of the contestants in the second season of Steve Austin's Broken Skull Challenge on CMT (Country Music Television). The series will air it's first episode on January 4th, 2015.
Josh's episode will air February 8, 2015 on the CMT channel at 7pm.
Each episode of Steve Austin's Broken Skull Challenge brings a group of eight contestants, either all male or all female, to the "Broken Skull Ranch" to compete in a series of physical challenges. The actual location was not the real Broken Skull Ranch, which is owned and operated by Steve Austin near Tilden, Texas, but an area just outside of Los Angeles, California designed to represent his ranch. The contestants are selected from various athletic backgrounds. The contestants are eliminated in a series of competitions with the last one standing facing a tough obstacle course known as the Skullbuster, and possibly win a $10,000 cash prize and a chance to win even more.
Josh was a big part of the Gladiator football program and baseball program from 2004 thru 2008 and went on to play college baseball as a lefty pitcher/first baseman. Known as a bit of class clown, Josh was the choreographer of one of the best harmless senior pranks (the BB prank) at IHS since that infamous farm animal prank back in the '80s. Josh's sense of humor and laid back attitude will always be remembered by his classmates.
Tune in to CMT on Sunday nights beginning January 4th and watch as this season of Broken Skull Ranch unfolds. Once we are made aware of the exact episode that Josh will participate in, we will announce that information here.