30th Anniversary of Relay For Life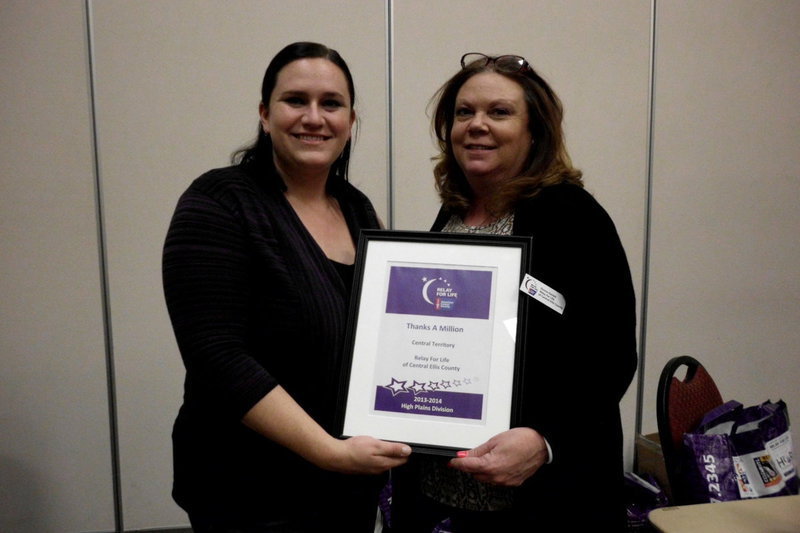 This year marks the 30th Anniversary of the American Cancer Society's Relay for Life. The Relay For Life of Central Ellis County will be held on May 30, 2015 at the Waxahachie Sports Complex from 6:00 p.m. until midnight. All Ellis County residents are invited and encouraged to attend.
"We are very proud of our teams for their hard work in fundraising," said Donna Daniell, Event Co-Chair.
When Relay began in Ellis County, it consisted of participants from all Ellis County cities. Several years ago, Midlothian and Ennis began to hold their own relays. Since that time, the Central Ellis County Relay has raised $1,000,000.
In 2014, the Relay For Life of Central Ellis County was honored by the American Cancer Society as a Five Star Relay. Only 4 out of 100 relays made it.
The committee held the 2015 kickoff on January 15, 2015. There are 14 teams registered to date and fundraising efforts are underway.
The committee is seeking sponsors for the event. Several different levels are available.
Cancer survivors are encouraged to register for this year's Relay. Anyone that would like to form a team, join a team, donate or volunteer should contact Donna Daniell at 469-337-0438 or Jessica Gentry at 214-949-9918.