Gladiators Hit High Note at Region Band Concert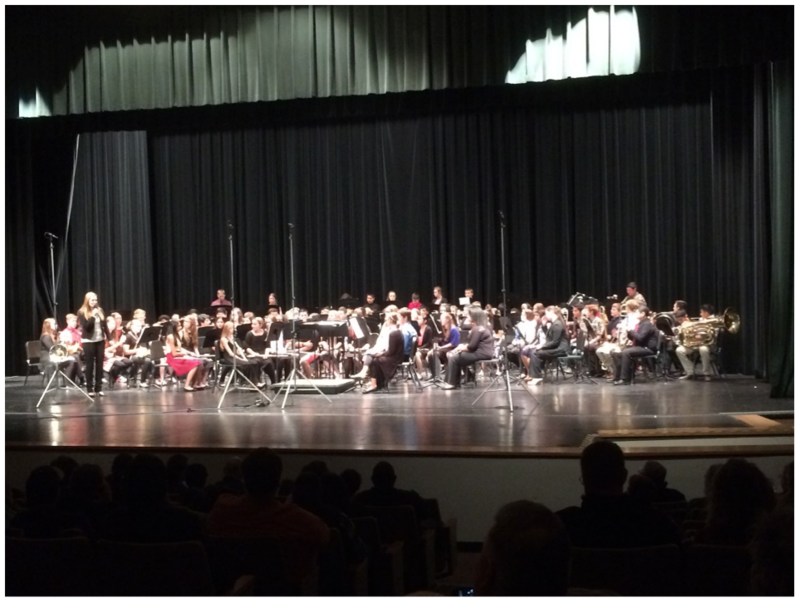 There were nine Gladiators (counting directors Jesus Perez and David Graves) at this past Saturday's 2015-16 ATSSB (Association of Texas Small School Bands) all-region band clinic and concert at Groesbeck High School. However, there were far more smiles and accolades, as the students performed a wide variety of band literature for an auditorium filled to capacity with proud band directors, parents, and appreciative community members.
The students are selected for the bands from amongst hundreds of band students throughout the region, through an audition process each December. After the audition, the students are ranked, and the top finishers (number varies depending upon instrument section) are placed into the all-region band.
At the high school level, there is an opportunity to move on to the area and state levels. This year, Italy HS was one of only two 2A schools to have more than five students selected for the all-region middle school band (east zone).
Congratulations to each of these outstanding students for this extraordinary accomplishment, and for continuing to raise the bar for the Gladiator band program!