Parade of Champions, Friday, May 27, 4pm, Downtown Italy, for StateTrack Team!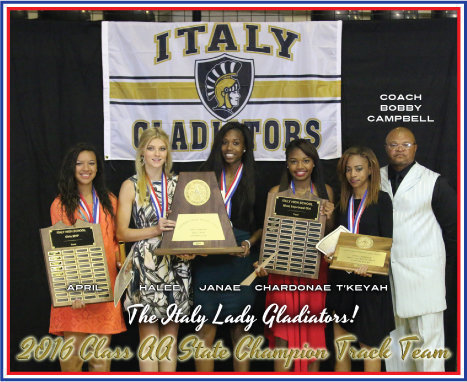 Parade of Champions this Friday, May 27, @ 4:00 p.m. in Downtown Italy to honor our 2016 Italy Lady Gladiator Class 2A UIL State Champion Track Team!
State Champion Honorees:
• Halee Turner
• Janae Robertson
• April Lusk
• T'Keyah Pace
• Chardonae Talton
Donations will be accepted to help the ladies purchase their state rings! They will also be hosting a hot dog stand at the Stafford Elementary Field Day to help in this cause on Tuesday, May 31st.
Italy HS AD/HFC David Weaver thanks the community for your continued support!
Carpe Diem