Gold and White Scrimmage THIS SATURDAY, 10:30am @ Willis Field — Towel admission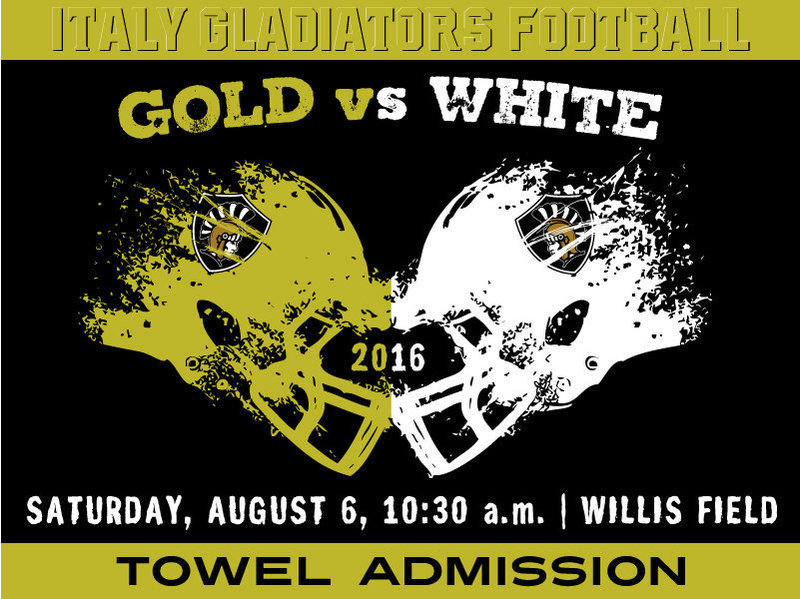 Italy Gladiator Football's Gold and White Scrimmage will be THIS SATURDAY, August 6, starting at 10:30 a.m. at Willis Field.
Admission will be Towel donations, with the athletic program needing them for the upcoming athletic seasons. Any little bit helps!
AD/HFC David Weaver is also requesting SNACK and Beverage donations for workouts being held over the next couple of weeks. Items needed are: Watermelon, oranges, bananas, peanut butter, hot dog buns, jelly and gatorade or waters.
Included with this article are the 2016 Italy Gladiator JV / Varsity Football Schedules.
Following the scrimmage, Coach Weaver will hold a parent's meeting on the Home Bleachers.
The Italy ISD Athletic Department thanks everyone for their continued support!
Go Italy!