Shop With a Hero Raffle Winners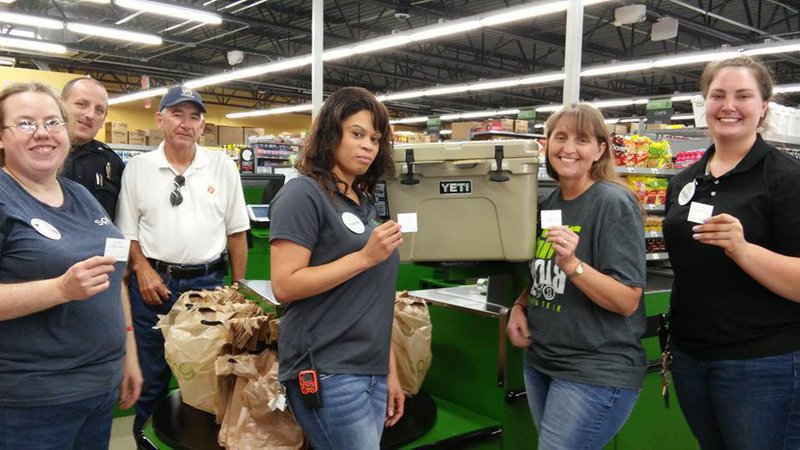 The Shop With a Hero raffle was held today and was a big success thanks to everyone that purchased tickets. A big thank you also goes to the Spring Market for allowing us to hold the raffle drawing there and for their employees picking the winning tickets.
The raffle was also successful due to Faith Armory in Waxahachie donating the Smith & Wesson M P 15-22 Sport rifle and 500 rounds of ammo and SWFA in Midlothian for donating the Yeti Hopper 30 Cooler.
Our lucky winners are:
1st Place – Jason Hanes – Rifle and ammo
2nd Place – Dusty Autry – Yeti Hopper 30 Cooler
3rd Place – Kirk Davis – Yeti Tundra 35 Cooler
4th Place – Mower Depot – $200 Visa Gift Cards
Shop With a Hero will be using the profits to take several Italy children Christmas shopping in December of this year.