Italy Dental – Dr. George Telatnyk, DDS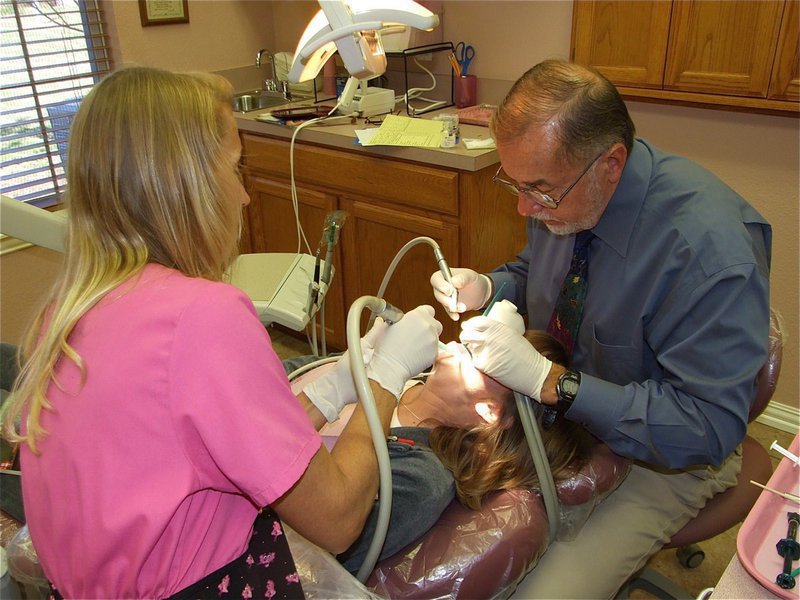 Dr. T will help you to keep on smiling!
Italy Dental, located at 1005 East highway 34 in Italy offers a friendly and relaxing environment while attending to you and your family's dental needs.
Dr. George Telatnyk, DDS offers the same gentle care given to small children to his adult patients. It is his promise, "YOU WILL NEVER BE HURT IN OUR OFFICE," that has been bringing in patients from all over the state for over 50 years.
Originally located in Irving, Dr. Telatnyk made Italy his home 20 years ago and opened his office just outside the Italy city limits. Since moving to Italy, his wife Becky and their three school age children, Josh, Caleb and Alexa have been an important part of the community.
Comfort and serenity are descriptive of the waiting room. There is a playroom for the little ones and the office's home-like atmosphere will put you at ease while you wait for your appointment. A bi-lingual staff is ready to help you so don't wait until it hurts! Remember, your smile is the first thing people notice about you:)
Contact Italy Dental by calling (972) 483-1000 between 9:00 a.m. and 5:00 p.m., Tuesday through Saturday, to schedule your appointment.
At Italy Dental, "We know you will leave with a smile!"
---
Italy Dental
Family & Cosmetic Dentistry
"Gentle treatment for children and adults."
1005 East Highway 34 – Italy, Texas 76651
(972) 483-1000
(Bilingual consultation available)
At Italy Dental, Visa, Mastercard, Cash, and Insurance are accepted.
Convenient payment plans available.