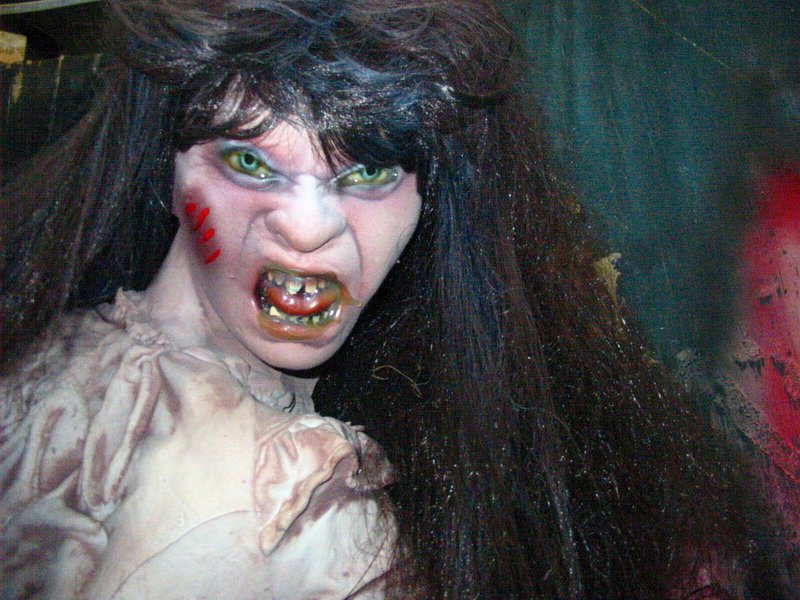 Most small towns all over the country are full of history and Italy is no exception. They have something else in common, too — folklore. Italy is rich with it. As all the old timers will tell you, Italy has had her share of strange tales throughout the years. The folklore seems to surface around the time of harvest or Halloween every year.
One that most folks from these parts know is the myth of how Italy was named. The tale is that an Italian man was traveling through this area with his ailing father. The story goes that his dad had one dying wish and that was to pass away on his native soil in the country of his birth. As he lay dying, he asked his son if they were in Italy. His son hated to lie to his father but he assured him they were. Hence, the name of Italy was born. Fact or folklore?
Another story that surfaced during the early 1940s was the larger than life Chambers Creek bottom beast. Many that were raised here will remember people boasting of witnessing a very large water creature that looked similar to the Loch Ness monster in Scotland. People came from miles around to get a glimpse of the special inhabitant of Chambers Creek bottom. It has been reported that there were several car accidents on Chambers Creek bridge between Italy and Avalon that were the direct result of drivers seeing the beast. Fact or folklore?
Several stories have been passed from generation to generation regarding special Italy residents and families. One such family lived on Dallas Street and had a daughter that was very unusual. It has been said that the local children were very afraid of her and would try to catch a glimpse of her in the upstairs window. Her father, one of the local parsons, tried to keep her hidden in the attic, but she would sneak out at night to search for rocks, very large rocks at that. It has been told that the house sat vacant for several years with no interest from anyone until a local family decided to buy it. What they found was amazing – very large rocks in the oven, under the beds and in closets. It also has been told that the parson's daughter walks in the neighborhood at night, still searching for rocks. Fact or folklore?
One of the strangest stories from the late '60s and early '70s is that of people disappearing from the Italy area. Back then there were transients that rode on trains from place to place. They would be on the train when it stopped in Italy, yet when it departed, they were nowhere to be found. The mystery of the missing people has never been solved.
During this time rumors surfaced that one local family might have been responsible for the disappearances but nothing was ever proven. The family used to trap wild hogs and make sausage to sell. Folks said it was the best tasting sausage they had ever tried. It had a different flavor that no one could figure out. They would also tan skins and hides to sell. They made dolls to sell — people would come from as far away as Austin and Denton to purchase these special realistic dolls for their children.
It is said that the family stayed to themselves as much as possible. Several people reported that they heard a baby crying several times which substantiated the rumor that a child was born in the warehouse. The only person that could be seen coming and going was the family's hired hand, Big Joe Hatcher. He would surface when it was time to check the animal traps. On moonlit nights, people driving on Highway 77 would see him carrying a carcass he had evidently retrieved from one of the traps.
One night in October, 1972, the Italy Police Department raided their place without a search warrant. "Probable cause," the chief said. Big Joe ran for his life and has not been seen or heard of since.
What the officers found caused each of them to lose sleep for months to come. They all suffered from horrible nightmares. No one ever spoke of the atrocities that they saw that night in the warehouse. Gun shots were heard that night in October, but no one ever talked about what happened. However, it has been said that three of the family members were hauled off in the back of a squad car — rumored to have been taken to a state mental institution. It was also said that neighbors in that area saw a hearse come and go soon after the gunshots. Fact or folklore?
The old warehouse on Highway 77 just outside of Italy has been silent since that night in 1972. That is until just a few weeks ago. People have seen strange lights in the warehouse and heard strange sounds coming from the area. Someone even saw a large figure moving around outside. Could it be that Big Joe has come back to Italy after all this time to make the special sausage? Could it be that Jack Bill and Jenny Linn have returned to avenge the deaths of their parents, Hannibal and Agatha Kilemol? Could it be that the old factory will have life again no matter how strange the life might be? Or could it be that Ray Mitchell is bringing a local folklore to life?
Ray Mitchell's latest haunted attraction, Necroplex, will open on September 26, 2008 at 7 p.m. Mitchell has taken the story of the Kilemol family and brought it to life – horrible, blood curdling life. He will treat the visitors that have the nerve to go in to 10,000 square feet of terror.
"Small towns can be a really scary place for people from the city and Italy is no exception," Mitchell explained. "So I wanted to give the people in this area a quality attraction for Halloween. With the cost of gas, I wanted it to be affordable for local haunted house junkies."
The warehouse, located just to the north of Italy on Highway 77 and within spitting distance from the Italy cemetery is a 60 year old machine shop with the machines still in running condition. The weird looking equipment will be utilized this year. 30 actors will be inside ready to play their parts and animatronics will be utilized.
When asked on a scale of 1 to 10 — with 10 being the scariest — how he would rate Necroplex, Mitchell answered a 13. He also strongly suggests everyone use the bathroom before they go in or bring a change of clothing with them.
At the age of 14, Ray gave the people of Italy a scare with his first haunted house in the Italy Community Center. Six years later he built one in Frost. Then he designed and executed (pardon the pun) Nightmares 6 years ago off of I35 in Italy. He has been employed by Six Flags, Universal Studios, and Ripley's Believe It or Not Wax Museum. He has also been the set designer and head makeup artist for A Cutting Edge haunted house in Ft. Worth.
Ray wants to give the people in this area the opportunity to get the quality of attraction that people in larger cities get. Necroplex will do that and more. Those brave enough to enter will spend 30 to 45 minutes trying to survive and not scream themselves to death or be an ingredient for someone's next sausage meal.
"I have always liked Halloween and the illusion of haunted houses. The scarier the better. I truly enjoy my craft and want to be the best at it I can be. Several people have been out to the Kilemol warehouse during the day and stated that they would not come back for a million dollars. That is the best compliment someone could pay me," Mitchell added.
Visit www.necroplexhauntedhouse.com for dates, times, ticket information and $2 off coupons.
Regular Admission: $15 at the gate
Regular Admission: $12 if purchased online
Fast Pass Admission: $20
Vip Fast Pass Admission: $30