Ellis County softball team takes tourney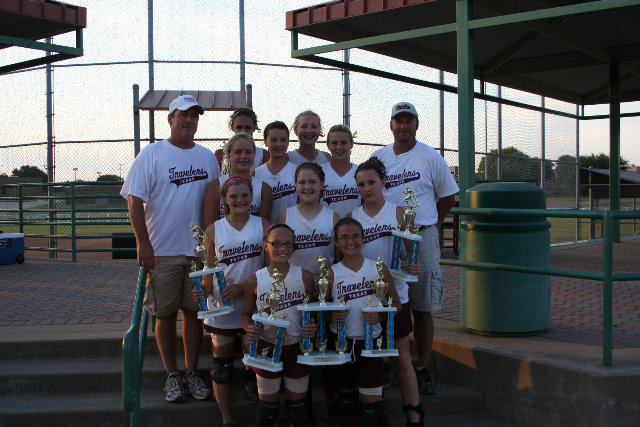 The 12-and-under team, "The Travelers", have won the Garland Fall Invitational. They played seven games and won them all. Some of these girls are future Lady Gladiators. Congratulations, Travelers!
This past weekend Garland hosted a Fall Invitational for softball players. One of those teams, The Travelers, is a team consisting of 10 young ladies 12-and-under from Ellis County. Competing against 16 other teams from around the state of Texas — mainly around the Metroplex — these young ladies won first place.
Head Coach is Erick Thompson and Assistant Coach is Russ Lewis.
"We have won tourneys before, but we always had to battle through the losers bracket at some point. It was so much fun," said Kelly Lewis, team mom.
Coach Thompson said, "This was a special weekend for the girls to go out and give you good pitching, hitting and defense for the entire tournament. I am proud of the girls. They have worked hard and they deserve it."
The members of the team consist of the following:
Italy
Jaclynn Lewis
Maddy Washington
Paige Westbrook
Anna Viers
Frost
Hillaree Schwartz
Rowlett
Miranda Kennedy
Ellis County
Celi Bruce
Linzee Lewis
Sara Griffin
Brooke Durham
Top Batting Averages for the weekend:
Maddy .692
Brooke .636
Paige .500
Jac .438
Anna .429
Pitchers:
Jac finished the weekend with a .77 era
Miranda finished the weekend with a .91 era