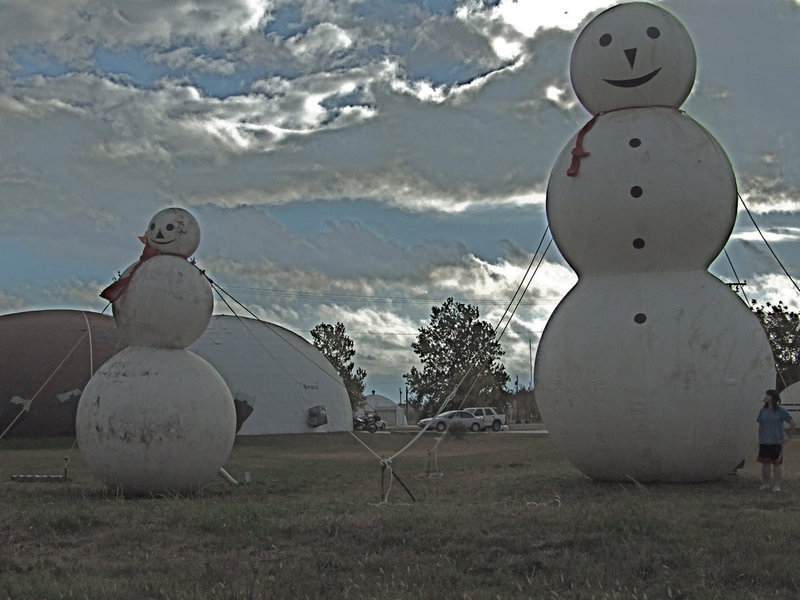 You know it is getting close to Christmas when you drive down Highway 35 in Italy, Texas and you see two large friendly snowmen bobbing back and forth as if they are welcoming in the Christmas season.
Soon we will be celebrating Thanksgiving and the very next day everyone will be racing off to the stores to get ready for Christmas. You will also see where some will start to put up their Christmas trees and Christmas lights. Thus begins the holiday season.
So, when you are driving down I-35 take a minute to check out the cute snowmen welcoming in our Holiday Season.
Happy Holidays!