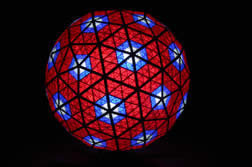 This week has an end and a beginning. 2009 is knocking at our door and you have to be ready to greet it. Grasp the new by the reins and ride into the horizon. Have you made plans yet for New Year's Eve or the weekend? Here are a few ideas to begin the new year.
ITALY
The Lady Gladiators, JV and Varsity, will play away on Tuesday, Jan 6 in Riesel beginning at 5:00 pm. Also, the JV and Varsity boy's team will play at home against Ferris beginning at 5:00pm. The Italy Junior High Basketball will play on Thursday, Jan 8 against Red Oak Life at home beginning at 4:00 pm. Let's support our Gladiators!
WAXAHACHIE
New Year's Eve Party Dec 31, 8:00 pm to 12:30 am. This party if for the family. Music, dancing, mechanical bull, bounce houses, face painting, movie room and kiddy corral. Located at 2374 Hwy 287 at the Cowboy Church or call 972-935-9801 for more information.
Bart Crow Band New Year's Eve Show & Food Drive Dec 31 at the Waxahachie Expo Center. Doors open at 7pm and music begins at 8pm.
WACO
The Mustard Seed Jazz Trio will begin playing at 8pm at Uncorked, a new upscale wine bar located on Hewitt Dr., next to La Fiesta. This venue has elegant furnishings and low lights. Tickets are $15 in advance or $20 at the door. This price includes appetizers, party favors and champagne at midnight.
Rosati's authentic Chicago Pizza across the street from Uncorked on Hewitt Drive, next to Walmart. The pizza is fantastic and the musical entertainment will be provided by Bruce Cabonara, who sings like Frank Sinatra. He sings those beautiful old songs at Rosati's regularly so reservations are a must. Call 254-666-6066 to reserve your spot.
For more Waco options, check out the Access Waco website for more details.
IRVING
Lindero Ranch is hosting the DFW New Year's Eve Party beginning at 9pm at 101 N. Rogers, Irving, TX 75061. They boast a main concert stage measuring 60′ × 25′ (modeled after The Alamo) and a giant Texas-sized bar.
More things you might like to do:
12/31 8:00p 08 Ball – A New Year's Eve Party
The Summit Ballrooms
12/31 8:00p Studio10Fourteen NYE 2009
Addison Event Center
12/31 8:30p Keith and Margo's Murder Mystery Midnight Madness Dallas
Omni Dallas Hotel
12/31 9:00p New Year's Nation – Dallas
The Old Red Courthouse
12/31 9:30p One World New Year's Eve 2009
Palladium Ballroom/Loft
For more information, check out the zvents website and check out all the details.
Texas Monthly suggests the following:
AUSTIN
FIRST NIGHT AUSTIN The streets, buildings, and facades of downtown will be decorated with specially commissioned works by local artists during this celebration of the arts, which also features a family festival, a grand procession down Congress Avenue, and a midnight finale near Town Lake. Dec 31. For schedule, prices & locations call or go to their website. Various locations downtown (512-391-1551).
Austin Steam Train
Celebrate the new year on the train and start 2009 off with a bang. Go to their website or call 512-477-8468
JEFFERSON
Ring in the new year with the Rail of Lights New Year's Train in Jefferson, Texas. Party favors, black-eyed peas, sing-a-longs and 300,000 Christmas Lights. Enjoy a fantastic fireworks show on every train that runs on New Year's Eve. Call 903-665-6400 or 866-398-2038. CLICK HERE to get your tickets
DALLAS
AT&T COTTON BOWL CLASSIC The Texas Tech Red Raiders will square off against the Ole Miss Rebels in the final bowl game played in legendary Cotton Bowl Stadium. Jan 2 at 1. $100. For more information see the Cotton Bowl website. Fair Park, Cotton Bowl Stadium, 3750 Midway Plaza (888-792-2695).
The Ultimate New Year's Eve Destination in North Texas: Big D NYE 2009
It is all sponsored by Winstar World Casino. Ring in the new year on Wednesday night, Dec 31 with concerts, outside on the AT&T plaza and inside the House of Blues, Dallas Stars Hockey, the largest fireworks display in the city and parties all over the park. Admission to the Victory Plaza and festivities along Houston street is FREE! No alcohol or coolers will be allowed. Beer and wine will be available for purchase. All the festivities will be covered with an exciting live broadcast on WFAA-TV Channel 8, showcasing the entire celebration for the viewers at home. To see the list of times and events, view the WFAA website.
For more parties and information, peruse the YAP Club website
EL PASO
BRUT SUN BOWL One of the oldest of its kind, the Sun Bowl has been played continually since 1935 and was started as a fundraiser for a local Kiwanis Club; it's seen three venue changes and eight name changes. Dec 31 at noon. $15—$60. Check out their website. UTEP campus, Sun Bowl Stadium, Baltimore & Sun Bowl Dr (915-533-4416).
FORT WORTH
BELL HELICOPTER ARMED FORCES BOWL Teams from Conference USA and Mountain West face off in the sixth installment of this post-season affair. Dec 31 at 11. Gen adm $20—$50, military veterans $20—$25, active military free. For more information see their website. TCU campus, Amon Carter Stadium, Stadium Dr between N. Bellaire & Cantey (817-810-0012).
GALVESTON
THE GRAND 1894 OPERA HOUSE Jan 3: 114th Birthday Open House—the historic theater celebrates not only 114 years of being in business but also its post-Ike reopening. That's reason enough to eat cake and enjoy light entertainment. Birthday celebration from 10 to 2; free. At 10: Jerry Jeff Walker; $30—$50. For more details see their website. 2020 Postoffice (800-821-1894).
HOUSTON
HOBBY CENTER FOR THE PERFORMING ARTS Dec 31: Ars Lyrica Houston presents Bachanalia—ring in the new year with Houston favorites Melissa Givens and Timothy Jones as they perform two Bach wedding cantatas; plus, baroque oboe virtuoso Kathryn Montoya dazzles with a Bach concerto. Afterwards, run over to the gala reception to sip champagne, devour delectable hors d'oeuvres, and check out the silent auction in the Hobby Center Founders Club. At 9. Bachanalia $31.25—$41.25; gala $45. For more information, go to their website. Zilkha Hall, 800 Bagby (713-315-2525).
SAN ANTONIO
CELEBRATE SAN ANTONIO Ring in the New Year San Antonio style. Downtown will rock and roll with live music on six stages, plenty of street vendors, and a midnight fireworks show. Dec 31 from 6 to 12:30. Free. There is more information on their website. S. Alamo from Market to Durango; also, La Villita, bounded by Nueva, S. Alamo, S. Presa & the river.
CORPUS CHRISTI
CORPUS CHRISTI ICERAYS Central Hockey League. Jan 3: Odessa Jackalopes. At 7:05. Gen adm $11.50—$26.50, children $9.50. For more information, please see their website. American Bank Center, 1901 N. Shoreline Blvd (361-814-7825).
Remember to be safe this holiday and don't drink & drive.