Fun things to do around the state of Texas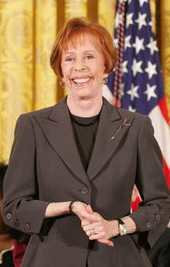 The holidays have come to a close but the activities are still in abundance. Pick an event and have a little fun this week.
ITALY
Gladiator and Lady Gladiator Basketball -
The Lady Gladiators will begin District play at home against Itasca on Friday, Jan. 9. The JV begins at 5:00 pm and the Varsity will play at 6:30 pm. The boys will travel to Whitney for preseason play. The JV will begin play at 5:00 pm and the varsity will play at 6:30 pm. The Gladiator district play will begin Jan. 16 against Dallas Gateway.
ODESSA
Sandhills Indoor Rodeo Jan 2-10 at the Ector County Coliseum. Check out their website or call 432-366-3951.
BAYTOWN
Chili When It's Chilly Barbecue Cookoff Jan 9-10. San Jacinto Mall. Please see their website or call 281-422-8359.
BANDERA
100k Ultra-Marathon Jan 10. Hill Country State Natural Area. View their website for more information or call 830-796-4413 or 210-687-4347.
Texas Monthly suggests the following:
AUSTIN
CAROL BURNETT Yes, the comedic queen is a Texan, and in the most valid sense of the term (she was born in San Antonio). Audience members are encouraged to stand up and shout out their inquiries during these intimate appearances, or what she calls "conversations." Jan 9 & 10 at 8. $31.50—$142.50. Check out their website for more information. Paramount Theatre, 713 Congress Ave (512-472-5470).
Jerry Jeff Walker Jan 9. The Texas singer/songwriter performs 2 shows at One World Theatre. Check out their website or call 512-329-6753.
Drumline Live Jan 11. Joe R. and Teresa Lozano Long Center for the Performing Arts. Go to their website for more information or call 512-474-5664.
DALLAS
DALLAS SYMPHONY ORCHESTRA Jan 8—11: An Evening of Waltzes. Mussorgsky/Stokowski: Pictures at an Exhibition. J. Strauss Jr.: On the Beautiful Blue Danube Waltz. Brahms: Hungarian Dance No 5. J. Strauss Jr.: Pizzicato Polka. Leroy Anderson: The Typewriter. Jaap van Zweden, conductor. Thur at 8, Fri at 7:30, Sat at 8, Sun at 2:30. $17—$110. For more information see their website. Meyerson Symphony Center, 2301 Flora (214-692-0203).
EL PASO
EL PASO PLAYHOUSE Who's Afraid of Virginia Woolf—this famed play follows Martha and George, a troubled married couple that dukes it out over dinner in front of their dumbfounded guests. In 1963, Edward Albee won a Pulitzer for this work, which was eventually revoked because of its depiction of sex and profanity. Thru Jan 24. Call for times. Gen adm $10, senior citizens $8, students & military $7. Check out their website. 2501 Montana (915-532-1317).
El Paso Pro Musica Chamber Music Festival Jan 7-Feb 1. Multiple venues. Go to their website or call 915-833-9400.
FORT WORTH
FORT WORTH ZOO Ranked as one of the top attractions in the DFW area by Zagat, the zoo is home to nearly five hundred species, including a world-famous reptile collection, and features several natural-habitat exhibits, including the World of Primates, Asian Falls, Raptor Canyon, the Asian Rhino Ridge, and the Australian Outback. You can also transport yourself to a turn-of-the-nineteenth-century Texas town in the eight-acre Texas Wild! exhibit. Open daily 10—4. Gen adm $12, senior citizens $7, children 3—12 $8, 2 & under free (Wed everybody half price). For more information see their website. Colonial Pkwy & University Dr (817-759-7555).
Laughter & Reflection with Carol Burnett Jan 12 at the Bass Performance Hall. For more details see their website or call 817-212-4280.
GALVESTON
THE GRAND 1894 OPERA HOUSE Jan 9 at 8: Christine Ebersole and James Naughton; $22—$68. Jan 10 & 11: Oliver. Sat at 8, Sun at 11. $18.50—$88. For more details see their website. 2020 Postoffice (800-821-1894).
HOUSTON
INPRINT BROWN READING SERIES Geraldine Brooks—the Pulitzer Prize winner reads from her novel People of the Book for this series committed to "bringing the page to the stage." Jan 12 at 7:30. $5. To see more information, go to their website. Jewish Community Center, 5601 S. Braeswood Blvd (713-521-2026).
Celine Dion Jan. 9 at the Toyota Center. See their website for more information or call 713-228-6737.
SAN ANTONIO
ARTPACE SAN ANTONIO Thru Jan 11: New Works 08.3—the three up-and-coming artists exhibited here hail from three different locales, but are all on the cutting edge of modern art: Chinese artist Lu Chunsheng's video and photographic works combine documentary-style imagery with fantasy-based narratives; New Yorker Taryn Simon's formal photographs, taken with a large-format 4-by-5 camera, combine a provocative aesthetic with an informative narrative; and local artist Richie Budd fuses together a multitude of objects, such as popcorn, tangled electronics, and lights, to create sensory-interactive sculptures. Open Wed, Fri & Sat noon—5, Thur noon—8, Sun noon—5, and by appt. Free. Please look for more details at their website. 445 N. Main Ave (210-212-4900).
Johnny Mathis Jan 8. The Majestic Theatre. For more details see their website or call 210-224-9600.
Frank Caliendo Jan 9. Comedian and star of the TBS show, Frank TV, plays The Majestic Theatre. Please see their website for information or call 210-224-9600.
KINGSVILLE
VALERO CACTUS BOWL Division II football all-stars clash in this annual East-West game. Some 10,000 fans—not to mention pro scouts from the NFL—will pack the stadium. Jan 9 at 6:35. $5 (res $12). For more information, please check their website. Javelina Stadium, 700 University Ave (361-593-4030 or 800-333-5032).