Activities in the state of Texas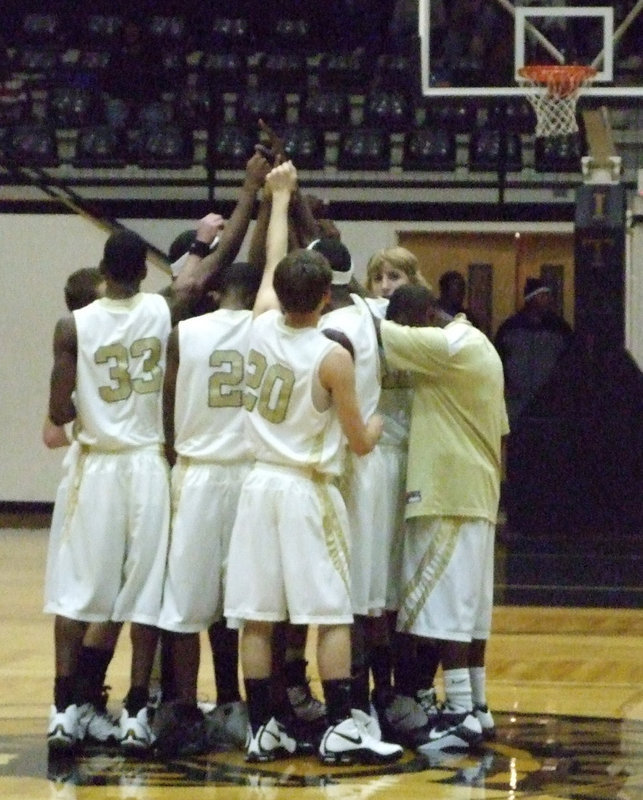 Are you wondering what to do with the family this weekend? Do we stay home or travel around this great state of ours? Here are some ideas for your approval…
ITALY
The Gladiators play basketball on Tuesday, January 13 in Venus beginning at 6:00 pm. Their district play begins on Friday, January 16 at Dallas Gateway. JV will begin playing at 5:00 pm followed by the Varsity. The Lady Gladiators will travel to Waxahachie to play Advantage on the 13th. They begin play at 6:00 pm. The JV will not play. On Friday, January 16, the ladies will take on Dallas Gateway with the JV beginning the games at 4:00 pm. The Italy Junior High boys and girls play against Dallas Faith Family on Thursday, January 15 beginning at 4:00 pm.
WAXAHACHIE
Teen Movie Saturday Jan 17 2:30 pm-4:30 pm at Sims Library, located at 515 W. Main. Geared for ages 11-18, this month's movie stars Brendan Fraser, Jet Li, Michelle Yeoh. This group is an adventure that will lead into catacombs of ancient China where an unexpected archaeologist has awakened a long-dormant ruthless Dragon Emperor.
Teen Book Club On January 15 from 6:00 pm-& 7:00 pm at Sims Library. They will discuss the book Sunrise Over Fallujah by Walter Dan Myers. This is for age group 11-18. Call 972-937-2671.
WHS Cherokee Charmers 2009 Dance Extravaganza-WILD about Dance! Jan 20-27 at the Waxahachie High School located at 1000 N. Hwy 77. Girls ages 5-15 are invited to participate in the Cherokee Charmer Dance Extravaganza! This exciting event includes three days of instruction by the Charmers, learning a drill team/dance routine and performing at the halftime of the Varsity Lady Indians basketball game. Participants will also receive a performance t-shirt. No prior dance experience is required. Practice dates are Tuesday, Jan 20, Thursday Jan 22 and Monday, Jan 26 held at the J.W. Williams Gym from 6:00 pm to 7:30 pm. Registration forms, along with a $30 fee, are due by Jan 16 at 4 pm. Forms are available at all WISD campuses. The Cherokee Charmers look forward to sharing their love of dance with your daughter. It will be a great time! If you have any questions please contact Lindsay Markert, Director at 972/923-4600, ext 124 or email at lmarkert@wisd.org
WACO
Zack & Jim's 16th Anniversary Blowout! Free concert on Jan 17 at the Heart O' Texas Fairgrounds. Doors open at 6:00 pm and the show begins at 7:00 pm. Kevin Fowler, Aaron Watson and Tate Stevens will featured. More information needed? Check their website.
LANCASTER
Martin Luther King Jr. Parade & Battle of the Bands Jan 17. For more information, please check their website or call 972-227-2579.
KERRVILLE
Drumline Live Jan 16-17. Cailloux Theater, 910 Main St. For more details, see their website or call 830-896-9393.
SAN ANGELO
Circus Gatti Jan 16-18. Call 325-657-4450.
WICHITA FALLS
Centennial Ball Jan 17, Part of the Kell House Museum's 100th birthday celebration. 900 Bluff St. Check out their website or call 940-723-2712.
Texas Monthly suggests the following…
Austin
MARTIN LUTHER KING JR. MARCH AND FESTIVAL The historic Huston-Tillotson University campus plays host to this outdoor festival celebrating the life of Dr. King. Hear live jazz, blues, and gospel performances from some of the city's finest musicians. Jan 19. The march is at 9 a.m., festival at 10:30. Free. To see more information please view their website. 900 Chicon (512-505-3006).
Dallas
CEDAR HILL STATE PARK Located halfway between Dallas and Fort Worth, the 1,826-acre lakeside park offers a respite from the hustle and bustle of the Metroplex. Set up camp at one of 355 sites, launch your boat on the 7,500-acre Joe Pool Reservoir, take a ninety-minute guided hike, peruse the Penn Farm Agricultural History Center, or bike fifteen miles of trails. And don't miss the eight-hundred-foot limestone escarpment that abuts the blackland prairie: It is one of the highest points in North Texas. Open daily 8–10. Gen adm $5, children 12 & under free. To see more information, go to their website. 1570 FM 1382, four miles southeast of Grand Prairie, Cedar Hill (972-291-3900).
El Paso
EL PASO MUSEUM OF ARCHEOLOGY Located at the base of the Franklin Mountains, the EPMOA presents artifacts from the Southwest, with a focus on the prehistory and culture of the El Paso area. The grounds also include fifteen acres of nature trails, outdoor exhibits, and a desert garden with more than 250 varieties of native plants. Open Tue–Sat 9–5, Sun noon–5 Free. For more information please see their website. 4301 Transmountain Rd (915-755-4332).
Fort Worth
SOUTHWESTERN EXPOSITION AND LIVESTOCK SHOW The oldest continuously running livestock show in the nation features four rodeos (the World's Original Indoor Rodeo, Bull's Night Out, the Best of Mexico Celebración, and the Invitational Ranch Rodeo). Plus, peruse acres of livestock, and get your thrills at the midway. A word to the wise: Don't wear white shoes and don't eat too many corny dogs before getting on the Tilt-A-Whirl. Jan 16–Feb 8. For schedule & prices call or see their website. Will Rogers Memorial Center, 1 Amon Carter Sq (817-877-2420 or 817-877-2400).
Galveston
THE GRAND 1894 OPERA HOUSE Jan 13 at 10 & noon: Stellaluna; $11. Jan 17 at 8: Ronan Tynan; $32–$85. Jan 18 at 3: Don Sanders; $16–$65. For more information please check their website. 2020 Postoffice (800-821-1894).
Houston
MARTIN LUTHER KING JR. GRANDE PARADE On January 17, thirty high school marching bands from around the nation will perform for the crowds who gather to honor the civil rights leader. Following the Color of Unity parade, head to the Delmar Stadium (2020 Mangum Rd) to see the young musicians compete in the All American Battle of the Bands. Then, on January 19, the fifteenth annual MLK Grande Parade (the third-largest in the nation) will wind its way through downtown, with 500,000 spectators looking on. Jan 17: youth parade at noon, free; band competition at 6, $15 ($10 adv). (Youth parade begins at Texas & Jackson and ends at Crawford & Prairie.) Jan 19: Grande parade at 10; free. For parade route call 713-953-1633 or go to their website. Various locations.
San Antonio
MAJESTIC THEATRE Jesus Christ Superstar—prepare for the psychedelic, trend-setting musical from the super duo of Tim Rice and Andrew Lloyd Webber. Jan 16–18. Fri & Sat at 8, Sun at 7:30. $20.50–$60.50. For more information please see their website. 224 E. Houston (210-226-5700 or 210-224-9600).
Fredericksburg
WINDOWS ON TEXAS Get more than just a peek at some incredible emerging Texas talents during this four-day music festival and industry conference. Catch buzz-worthy acts like the Charlie Shafter Band, Heather Knox, and Brent Allen and give your eardrums one more treat with a grand finale as Hal Ketchum grooves out at the famous Luckenbach Dance Hall. Jan 15–18. For schedule & prices call 830-997-2197 or go to their website. Various locations.