Things To Do Around Texas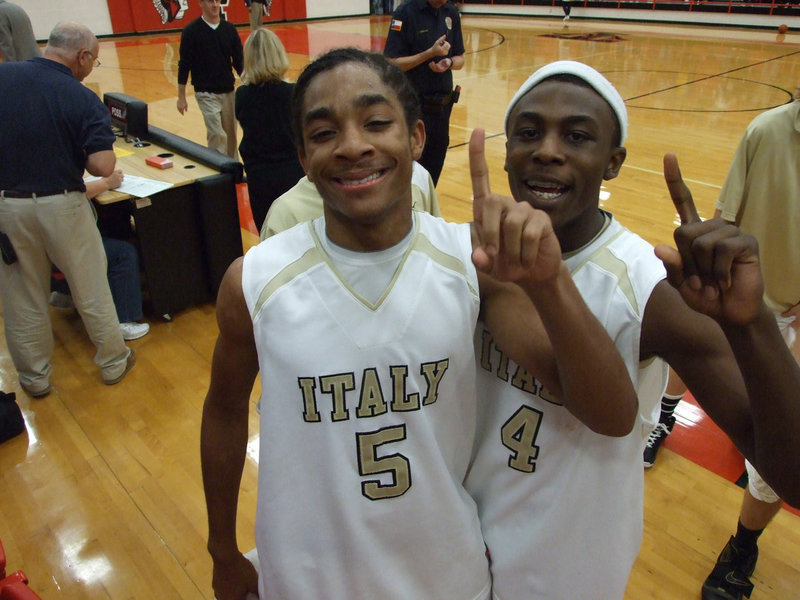 The weekend is coming and you might be thinking it is time to take a drive. Here are some possibilities of which direction you could choose to go.
ITALY
Italy Gladiator Basketball is at its best right now. IHS will shut down on Friday, March 6 to travel to Abilene to continue the competition. There will be a pep rally at 10:00 am.
Lady Gladiator Softball is going full force. The ladies will travel on March 10 to Wortham. Check out the Valley Mills Tournament March 12-14.
WAXAHACHIE
Lifestyles Home & Family Expo: Featuring A Taste of Waxahachie held at the Waxahachie Civic Center, 2000 Civic Center Lane. This is the largest consumer expo in Ellis County. There is 60,000 square feet of entertainment, shopping and fun for the whole family. 130 retail exhibitors and non-profit booths will be featured at Lifestyles. Look for clowns, face painting, balloon animals, fun characters, puppet shows, kite displays, bug shows and more. Tickets are $3 for adults and children under 10 are free. Need more info? Call 972-937-2390.
King Tut For All Ages will be presented at the Sims Library at 515 W. Main. Dallas Museum of Art volunteer Rollin Phipps will present a program on the life and times of King Tut from 2-3:00pm on Saturday, March 7 in the historic lyceum. The event is free to the public and best suited for ages 10 through adult. For more information, call 972-937-2671.
The Ft. Worth Symphony Orchestra will be at the Waxahachie High School Fine Arts Center on March 7 at 7:30 pm. Admission at the door is adults $12 and students $6. For more information please call Debra Wakeland at 972-937-2390.
FORT STOCKTON
Texas History Day March 6, Texas history, craft demonstrations, museum tour and more. Located at the Annie Riggs Memorial Museum. To see more information go to their website or call 432-336-2167.
FULTON
30th Annual Oysterfest March 5-8. Fun, food entertainment, arts & crafts and a carnival. Held at Fulton Navigation park. Please check their website or call 361-463-9955.
PORT ARANSAS
Old Town Festival, March 7 at the Port Aransas Museum. Listen to tales from early Port Aransas citizens. Fun, games and music for the whole family. Includes a parade through Old Town. For more information, go to their website or call 361-443-4683.
BOERNE
Chuck Wagon Cookoff & Heritage Gathering on March 7. Up to 20 authentic, antique chuck wagons compete for the best chicken-fried steak, potatoes, beans, bread and fruit cobbler. It will be held at the Agricultural Heritage Museum. Please go to their website or call 830-249-6007.
ROUND ROCK
Daffodil Festival on March 7 held at the Baca Center. For more information, please check out their website or call 512-762-5594.
SEGUIN
24th Annual Noche de Gala on March 7 at Teatro de Artes de Juan Dequin. They will present a regional mariachi competition featuring outstanding youth and adult performers from throughout South Texas. Held at the Jackson Auditorium at Texas Lutheran University. Please visit their website or call 830-303-7147 or 800-580-7322.
WESLACO
Bird Walks on March 4, 7, 11, 14, 18, 21, 25 and 28. Knowledgeable park naturalist guides visitors on a birding adventure to identify some of the 250-plus birds that have been seen at the park. Estero Llano Grande State Park, World Birding Center. Please check their website or call 956-565-3919.
Texas Monthly has some suggestions as well.
AUSTIN
AUSTIN SYMPHONY The Charlie Daniels Band—of course you know all the words to The Devil Went Down to Georgia, but have you ever heard it performed with a full orchestra? Peter Bay, conductor. Mar 6 & 7 at 8. For prices, call or go to their website. The performances will located at The Long Center for the Performing Arts, 701 W. Riverside Dr (512-476-6064).
UIL Girls Basketball State Championships held at UT's Frank Erwin Center. For more information, go to their website or call 512-477-6060.
DALLAS
DALLAS OPERA Mar 6—14: The Italian Girl in Algiers—a shipwrecked beauty looking for her lost lover becomes the object of a villainous ruler's eye in Rossini's two-act comedy. Call for times. $23—$197. For more details, visit their website. Performances will be held at Music Hall at Fair Park, 909 1st Ave (214-443-1000).
25th Anniversary Dallas Blooms held March 6-April 12. The largest outdoor floral festival in the southwest. Event showcases more than 400,000 spring-blooming bulbs, including tulips, daffodils, Dutch iris and hyacinth, more than 100,000 pansies, violas, poppies and thousands of other spring-blooming annuals and perennials. Features more than 3,000 azaleas. Held at the Dallas Arboretum at 8525 Garland Road. For more details, go to their website or call 214-515-6500.
EL PASO
FRANKLIN MOUNTAINS STATE PARK With more than 24,000 acres, this is the largest urban park in the U.S. The Tom Mays Area contains hike-and-bike trails, camping sites, rock-climbing areas, and picnic shelters. Call to make reservations for the first and third weekend of every month, when park rangers lead tours to two caves and a lookout area with a view of the extinct volcanoes in the Mesilla Valley (Sat & Sun at 9 a.m. Gen adm $3, children 12 & under free; reservations suggested). Open daily 8—5. Park adm $4, children 12 & under free. Camping $8 a site per night. Check out their website. Located at 1331 McKelligon Canyon Rd, from downtown, go west on I-10, take Canutillo-Transmountain exit and go east for 3.8 miles to park entrance (915-566-6441).
FORT WORTH
AMON CARTER MUSEUM Mar 7—Jun 28: High Modernism: Alfred Stieglitz and His Legacy—the New Jersey native elevated photography to an art form, as evidenced by the sharply focused black and white images on view here. Open Tue & Wed 10—5, Thur 10—8, Fri & Sat 10—5, Sun noon—5. Free. They have more information on their website. The museum is located at 3501 Camp Bowie Blvd (817-738-1933).
73rd Annual State Golden Gloves Tournament March 4-7 at the Will Rogers Memorial Center 7pm nightly. For more information, go to their website.
25th Anniversary Elk Camp & Hunting, Fishing and Outdoor Expo March 5-8 at the Fort Worth convention Center from 10:00 am-5:00 am daily. Experience a wilderness adventure as you enter the hall filled with nearly 500 exhibits. Each exhibit features an individual specialty from wildlife art to outfitted hunts to hunting gear galore! If you need more information or a $3 member coupon go to their website or call 866-455-RMEF.
GALVESTON
THE GRAND 1894 OPERA HOUSE Mar 6—8: A Ride with Bob starring Ray Benson and Asleep at the Wheel—fifteen songs made famous by the King of Western Swing serve as the soundtrack to the retelling of his life. Fri at 8, Sat at 2 & 8, Sun at 2. $18.50—$50. Retrieve more information from their website. The performances will be held at 2020 Postoffice (800-821-1894).
HOUSTON
STAGES REPERTORY THEATRE Mar 4—22: Rabbit Hole—an unexpected death in the family causes Becca and Howie to sift through the various stages of grief. Wed & Thur at 7:30, Fri & Sat at 8, Sun at 3. $30. There is more information on their website. The theatre's location is 3201 Allen Pkwy, main entrance on Rosine (713-527-0123).
2009 Houston Livestock Show & Rodeo, March 3-22 at Reliant Park. For more details, go to their website or call 832-667-1000.
SAN ANTONIO
BALLET SAN ANTONIO Mar 6 & 7: Off Center—a mixed-repertory performance of contemporary works spotlights local and guest choreographers. At 7. $15.50—$19.50. See their website. Carver Community Cultural Center, 226 N. Hackberry (210-404-2722).
ORANGE
SHANGRI LA BOTANICAL GARDENS AND NATURE CENTER Reopening on March 7 after being damaged by Hurricane Ike, this 252-acre site is situated along Adams Bayou and is filled with exotic matrices of native and exotic flora in nine formal gardens organized by shape, texture, and color. First opened in 1946 as a pet project of local timber baron H.J. Lutcher Stark, this modern-day Eden also boasts a prized herony on Ruby Lake, a 1,232-year-old pond cypress, and three educational outposts reached by electric boat. Open Tue—Fri 9—5, Sat 9—7, Sun noon—5. Outpost tours depart Tue—Fri at 10:30 & 3. Outpost tour: gen adm $6, senior citizens & students 13—17 with ID $5, children 4—12 $4, members free. Botanical gardens: gen adm $6, senior citizens & students 13—17 with ID $5, children 4—12 $4, 3 & under and members free. Gardens and tour: gen adm $10, senior citizens & students 13—17 with ID $8, children 4—12 $6, members free. Please see their website. The center is located at 2111 W. Park Ave (409-670-9113).