IHS Gladiator Baseball Is A Hit!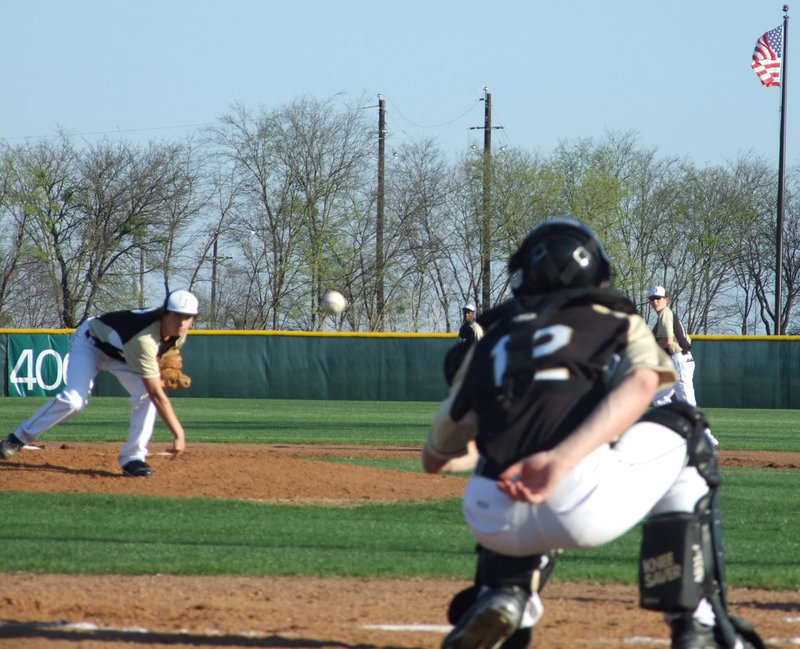 Was it the luck of the Irish that came into play on St. Patrick's Day? Not really. Luck had nothing to do with it. The Gladiators took the field by storm on Tuesday evening at the Sports Complex in Waxahachie for their first game with full concentration and honed skills. They played Waxahachie Faith Family and skunked the Eagles 11-0.
The Gladiators have been waiting through basketball playoffs and spring rains to commence their season. Gladiator pitcher, Trevor Patterson, took to the mound and wielded the baseball as a sword. The unsuspecting Waxahachie team came into play with a 5-0 record but left not knowing what hit them.
Head coach, Matt Coker, was very happy with the first win. "I am feeling pretty good about this game. The team was 5-0 coming in. Our boys did a great job today. However, we should celebrate our win and put it behind us. We need to keep humble, good attitudes and focus on the next game. I feel like we have a good chance to compete in every game, if we keep throwing strikes like Trevor was doing tonight."
The Gladiators next make-up game is tentatively set for Wednesday, March 18 at 6:30 in Italy. Please come and support our boys.