Campbell Hits One Out of the Park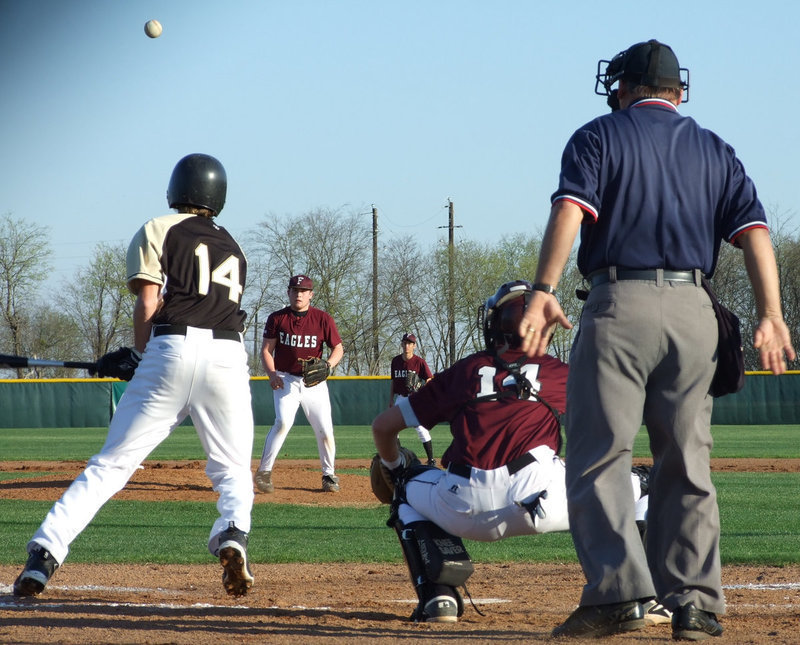 The season is in full swing for the Italy Gladiators. The boys traveled to Grand Prairie on Thursday night fully intending to score big and take home another win. That is exactly what they did.
Freshman, Justin Buchanan, pitched all 7 innings and did a great job at his first game on varsity. "He threw strikes against heavy hitters. This was the first performance of his high school career," Coach Matt Coker said.
Sophomore, Colten Campbell, got up to bat and in the 5th inning hit ball out of the park. Clinching the deal for the Gladiator Baseball team. Coach Coker said, "I am excited about Colten's home run. He was instructed to bunt since the other team was playing so close. I wanted Colten to switch to a swing in the last minute and he did. It worked out well because it went over the fence." Coker also complimented courtesy runners Alex DeMoss, Brandon Souder and Matt Brummett.
When asked how he feels about his whole team, Coker answered, "All the kids have played well and I am proud of them. They have played games three days in a row and they have played well."
Coker still cautions his Gladiators, "After this game was over, I told the boys that we may be 3-0 but we still have a long way to go and there things we need to get better at. Keep doing the little things and it will turn into big things. Stay humble and hungry. Baseball is a type of game they you can play well for a stretch or it can go in the opposite direction if you don't come ready to play. We have to make sure we keep getting better."
Next ball game should be great as long as Mother Nature will cooperate. Spring rains are on the schedule too but Coker and the boys want to get those games in. Visit our home field as Italy takes on Oak Cliff Faith Family on Tuesday, March 24 at 6:30.