Italy becomes a winter wonderland-snowmen take over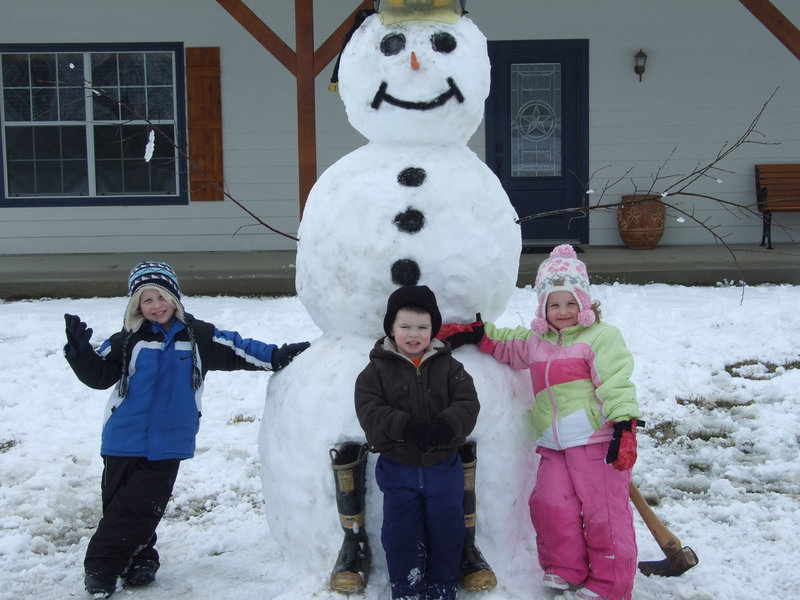 The snow has come and the area is picturesque. Besides the beauty surrounding us, the weather has lent a hand in a wonderful past time that has been turning heads for ages. Just go outside and look around.
The population has increased exponentially overnight in Italy Texas. Not that people have officially moved in. It's just that our Italian families have created works of art called snowmen in their front yards.
There are quite a few living in the yards of our neighbors and friends and, to say the least, are very intriguing. Each made from the imagination of the creator, the ideas are as diverse as the maker.
Nothing is stopping you from making a snowman for yourself. We have included a few pictures of local snowmen in this article but we have a job for you.
If you would like to send photos of your snowman project to us, Neotrib would love to publish them. Let's have some fun. Remember, only snowmen from Italy and close surrounding areas will be published. You need to hurry because the sun is a rival to our frozen friends and it's coming.
Please send a picture of your creation to us at editor@neotrib.com.