Italy JV plays Axtell Longhorns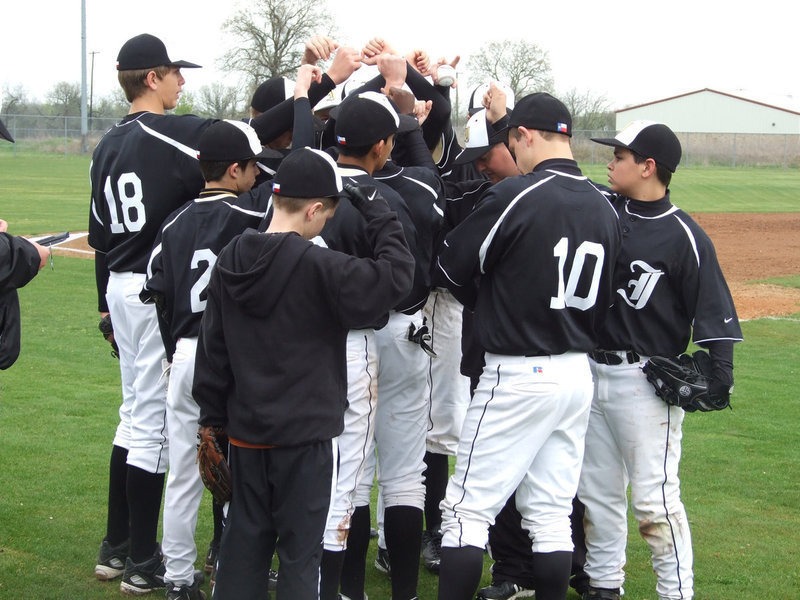 The Italy Gladiator JV team traveled to Axtell on Tuesday. They picked up their mitts and played a great game. The Gladiators prevented the Longhorns from scoring in the last two innings. However, the Longhorns proved to be more in the defense department and offensively scored 4 runs throughout the game. Final score Axtell 4, Italy 1.
"The boys competed hard and we had good defense," Coach Josh Ward commented after the game. "The pitchers (Caden Jacinto & Jase Holden) had a great game. We need to get our hitting going though but I am proud of the whole team. Clinton Gatling gave us our lone run and we held Axtell back for a while. They (the Longhorns) are a good team, maybe better than some of the varsity teams we have played."
Coach Ward also talked about this being the first game of the season for JV and the coaches are looking for teams to play. "The boys will get more practice and more playing time after we play a few teams," Ward said. He mentioned Coach Coker was calling the area schools for pick up games. There are not a lot of JV teams in 1A division. The next game time for the JV team is to be announced.