Italy skunks Oak Cliff…again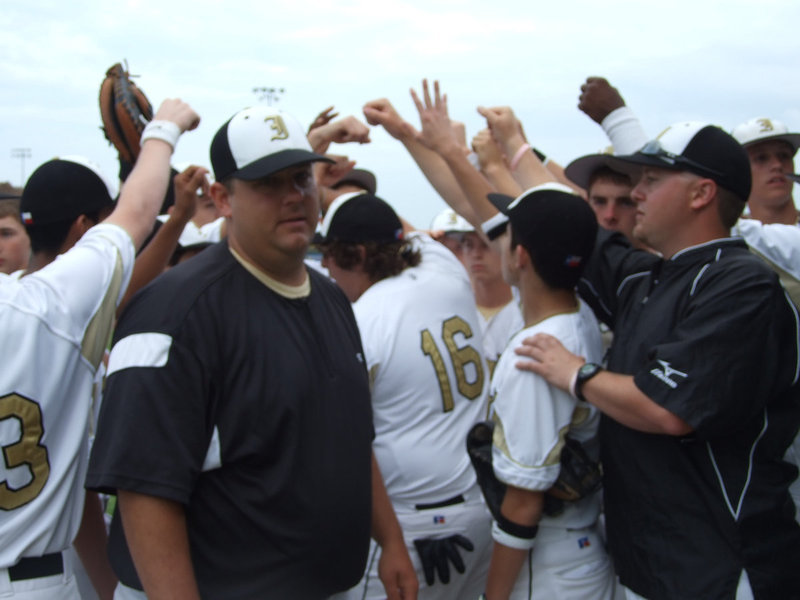 The Davidson Field was very busy Friday night. Besides Stafford Night At the Ballpark, the Italy Gladiator baseball team was hosting a district game against Oak Cliff Faith Family.
In the midst of fun and frolic, the Gladiators were conducting business on the field. It was a short game, only 2 1/2 innings but Italy put another mark in the win column. Three in the park home-runs (Trevor Patterson, Dan Crownover and Jasenio Anderson) and 24 points later, our local team won another set of bragging rights. Trevor Patterson and the team are still undefeated and will continue when the play-offs offer them some real competition. The final score for Italy was 24 and Oak Cliff was 0. This makes the Gladiators 10-0. If Italy wins the next game against Frost, the Gladiators will be in the play-offs as the #1 seed.
"I haven't seen this town as excited as this about Italy baseball since I have arrived here three years ago," Coach Coker explained. "The team has grown and I have seen better hitting by our group. I am just proud of everyone."
There was a bigger audience attending this game due to theme night. Clover Stiles and the cheerleaders took care of the Stafford Elementary kids outside of the fence while the Gladiators were busy inside the fence.
"I want to thank Ms. Stiles and the cheerleaders for all of their hard work. This was an awesome deal," Coker said.