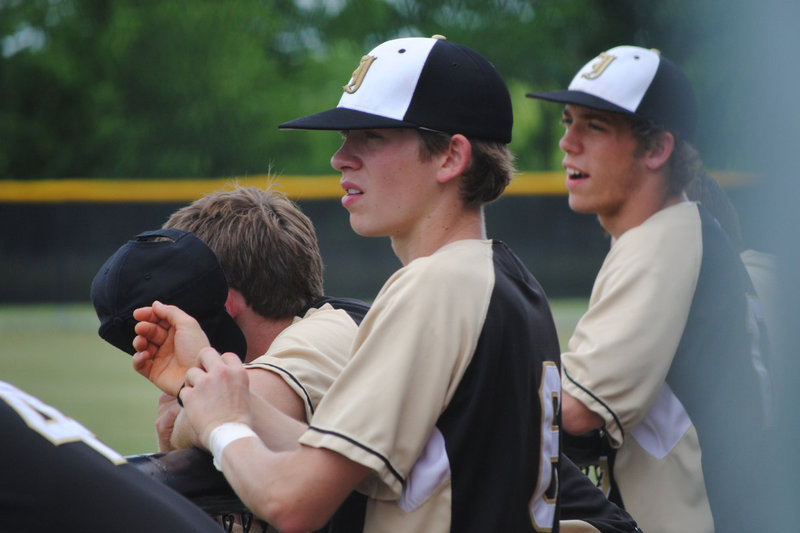 The IHS varsity baseball team traveled to Royse City on Saturday to meet the Dodd City varsity. The match was fierce but in the end Dodd City held the key and the Gladiators came home on their last ride together.
The Italy Gladiators and the Dodd City Hornets met upon the battlefield and battled until the smoke cleared. The Gladiators had warmed up playing area teams. However, when it was all said and done, the Hornets took home the bi-district championship and Italy was through for the season. Ending score was 9-3.
The ride home was bittersweet and emotional, to say the least. This was the last time this team would ride together, play together or discuss plays or swings, catches or slides. The seniors will say goodbye and the juniors will rise up and lead next year's team. The future, however, is bright.
In response to a question about the end of the season, Coach Matt Coker said, "Well, we are obviously disappointed with our season being over. We really thought we had a deep playoff run this year. I told the kids they have nothing to hang their heads about. They competed hard all year long. We could have very easily given up after giving up the 6 runs in the third inning to Dodd City, but we did not. Justin Buchanan did a great job on the mound of competing and keeping us in the ballgame. I was really proud of him. We started to make an adjustment at the plate later in the game, when we started taking the ball back up the middle and to the right side and we scored three runs. Unfortunately, it was not enough. I really felt like we were about to come back and win that ball game."
This is the last season for coach Matt Coker at Italy High School. He will moving on to Clear Lake ISD next fall. "I am very proud of all the players in the baseball program this year. I thanked all of them for helping the Italy baseball program to grow and build. They are a great group of young men and I am really going to miss them next year. I also want to thank and recognize al the players that I have gotten to coach over the past three years for their hard work and being apart of the Italy baseball program. Also, I want to thank the parents for their help and support of Italy baseball over the past three years."
Seniors playing for the varsity team include Oscar Gonzalez, Ivan Roldan, Dan Crownover, Josh Milligan and Desmond Anderson.
The Athletic Banquet will be held June 1 at the dome beginning at 6pm. Come and help celebrate all the athletic programs. BBQ will be catered by Larry Mayberry and is $8 per plate ($5 for elementary age children).