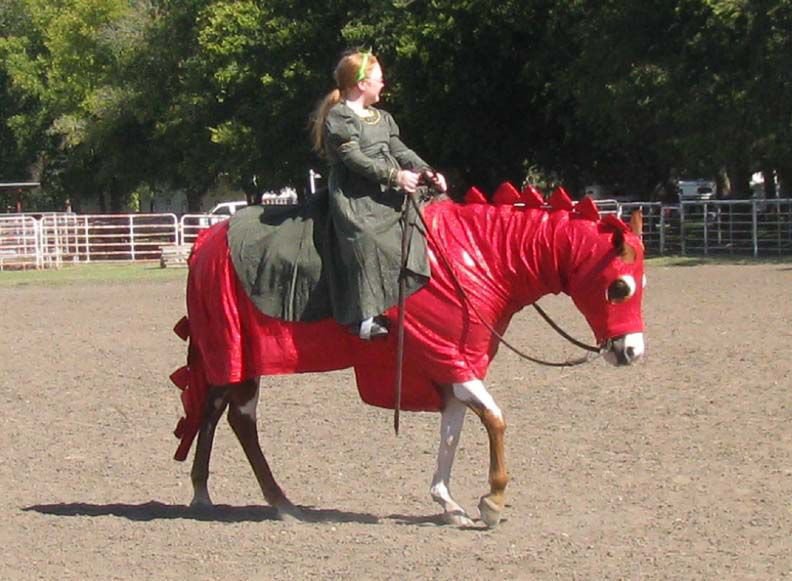 Get your horse's costume ready! The Flying Dollar Ranch in Italy, Texas, is hosting a Halloween Horse Show on Saturday, October 30, with events beginning at 9 a.m.
The ranch will give away a medal to each participant and ribbons through sixth place. Several prizes will be awarded in the costume contest in which contestants AND their horse must dress creatively.
Judged events will include, over fences, English, halter, western, and leadline classes as well as speed events. This is a schooling/fun horse show, so formal show clothing is not required and training aids are allowed.
Flying Dollar Ranch is located at 230 Chambers Drive off of Highway 77 between Forreston and Italy. For more information, contact Julie Hinz at 469-337-9413 or 972-483-7774.