Gladiator Baseball Season has begun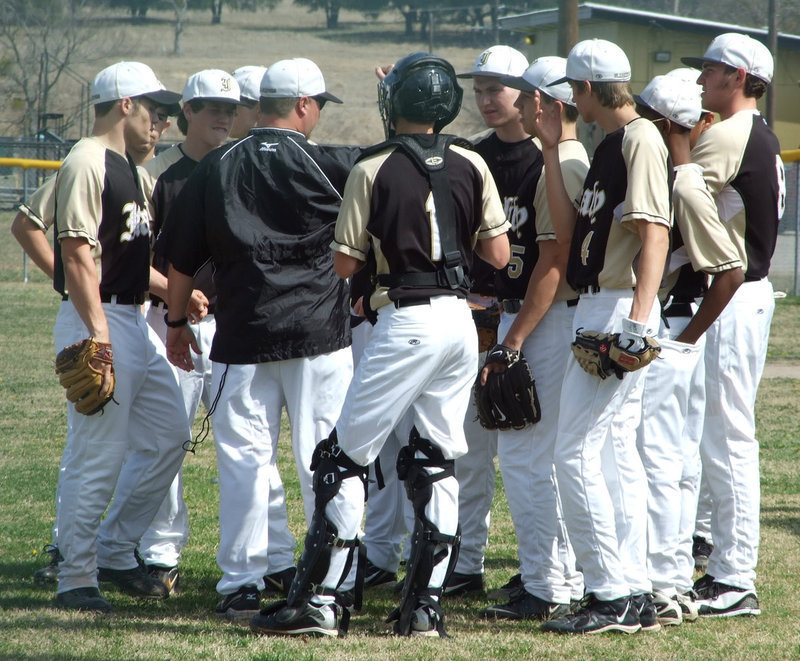 The Italy Gladiators traveled to Meridian this past Saturday to match up bats with the Yellow Jackets. The Gladiators got started on their season that will culminate in a district battle against Grandview, Maypearl, Axtell, Whitney, Clifton and Rio Vista.
Coach Josh Ward led his Gladiators into battle on Saturday afternoon against the Meridian Yellow Jackets. They held tight to the fight for the first few innings and then the Yellow Jackets stepped up to the plate and scored on the Gladiators' defense. The final score was Meridian 6, Italy 3.
According to Ward, the pre-district game gave his Gladiators a foundation to build on, "I was pleased with the performance we gave today. We have some new players that got some varsity experience and it was a chance to get in the groove."
"Buck (Justin Buchanan) threw well, Ethan hit good and Reid Jacinto played and hit well," Ward said. The final tally for junior Justin Buchanan was 109 pitches. Scoring runs for Italy was Chase Hamilton, Alex DeMoss and Ethan Simon.
The next Gladiator game will be a JV matchup Tuesday, March 1 in Avalon. The game begins at 4:30. Please check the ItalyNeotribune Community Calendar for updated schedules.