Gladiator first district game under their belt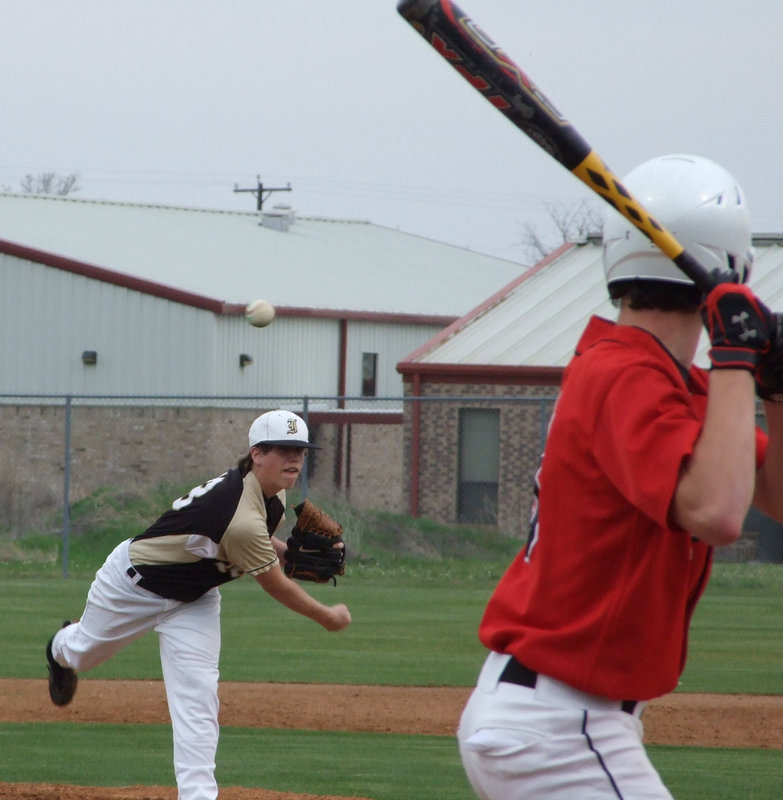 The Italy Gladiator baseball team traveled to Axtell Tuesday night and played in their first district game of the season. The Axtell Longhorns used their bats a little better and won the game 1-0.
Head baseball coach Josh Ward was proud of the defensive portion of his team this week. They held the Longhorns back and prevented a larger score. "We had good defense, some of these guys have just finished basketball and this is their first game," Ward said. With two days of official practice, the newest members of the varsity held up well. "We need to find a way to hit while runners are on base; however, all-in-all it was a great game against a good team. They (Gladiators) played hard right up until the end. Now, we need to find the big bats." Ward announced.
The Gladiators have a tournament to play and make up some lost time. They will travel on Thursday to Berryville and begin the bracket at 3:00 against Westwood. Coach Ward said, "This is the first time we have played in a tournament since I've been here, which is 3 years. We will play more games in a short period of time and get experience. The kids are anxious to play and I am looking forward to their reactions. We will be playing good teams."
Click here to see bracket and view directions to games.
The Gladiators will have a bye during spring break but will play again March 18 at home against Grandview. Check the ItalyNeotribune Community Calendar for updated times and schedules.