Avalon ISD Superintendent's Third Annual Easter Egg Hunt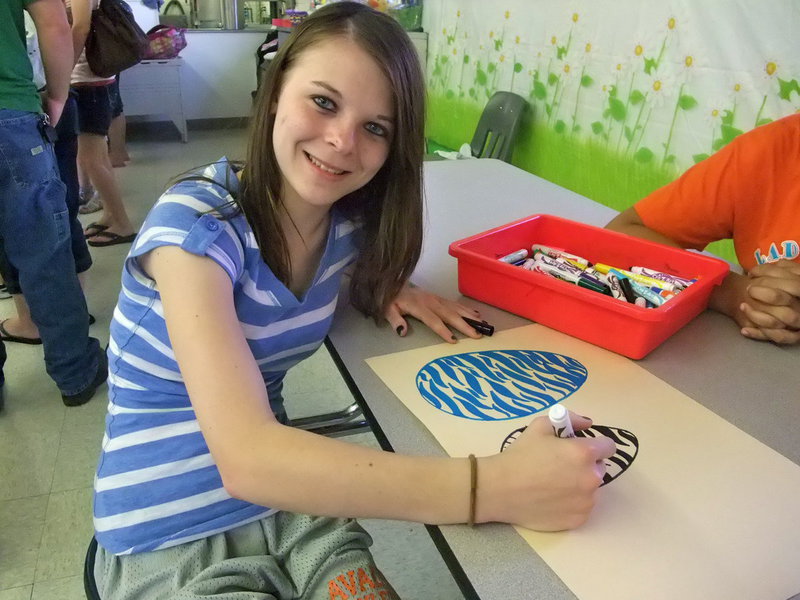 Who wants to hunt for over 4200 Easter eggs? Avalon ISD students that's who! On Monday at Avalon ISD that is just what the students did. The school grounds were covered with eggs and eager egg hunting students.
There were all kinds of eggs, black ones with special prizes, polk a dot ones were in high demand and lots of colored eggs galore filled with all kinds of candy.
Before the big Easter egg hunt began the evening started off with a nice hot dog dinner, chips and drinks. The Avalon Eagle mascot was on hand to have his picture taken with the kids and make sure everyone had a good time.
Dr. DelBosque (superintendent) said, "This is the third year to have the Easter egg hunt and it is our way of getting kids together with their families. We want families to come to school. This is a way the parents can be a part of the school activity with their kids. This is the biggest activity of the year. We have over 4200 eggs. So hopefully they will fill up their baskets with lots and lots of eggs."
Melissa Gill (pre-k teacher) explained, "I have organized this Easter Egg Hunt for Dr. DelBosque. We had over 4200 eggs and lots and lots of donations from McDonalds, Wendy's, Dickies BBQ. Cosco, Walmart, HEB, Super One, Cotton Patch and so many more. We are so grateful for their many donations. Also parents and staff members brought lots and lots of eggs and we so appreciated them."
The Easter egg hunt was once again a big success! Happy Easter Everyone!