The Waxahachie Cardinals 12u boys select baseball team to play in World Series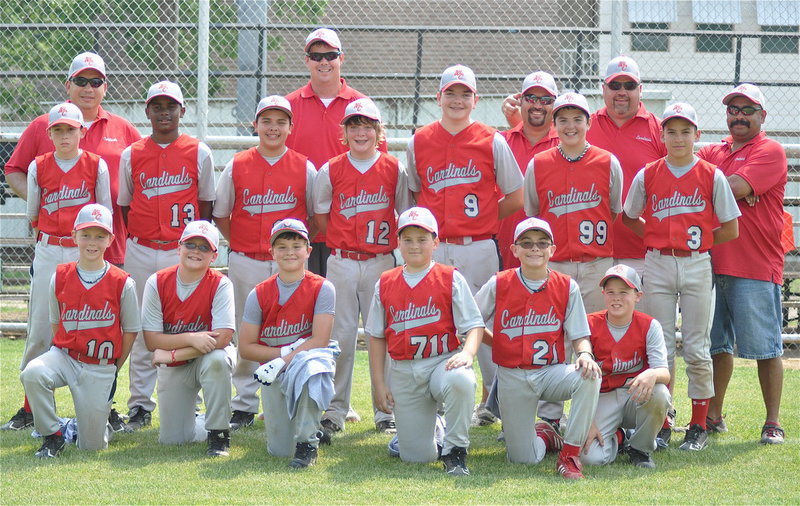 Italy's, Eli "The Prophet" Garcia, and his Waxahachie Cardinals 12u select baseball teammates will be traveling to Round Rock, Texas to participate in the 2011 Super Series Baseball World Series starting July 19.
Eli is the son of Davee and Albert Garcia, Jr. of Italy. Albert is on the Cardinal's coaching staff. Eli began playing select ball during a spring league in 2010 but has been with this group of Cardinals for over a year now as an outfielder. The Cardinals have participated in at least 4 Super Series tournaments as well as claiming a 4th place finish during the state tournament in Burleson helping to make the team eligible to compete at this season's World Series. And as a sign of team unity, several players will be sporting a mohawk style haircut in Round Rock.
The Waxahachie Cardinals are now broadcasting their games over the internet via I-ScoreCast. To follow along, pitch by pitch, during a live game or to enjoy a replay of the game go to I-Score and enter the customer ID number of 9F108573C0.
Good luck to Eli and the high flying Cardinals during the 12u Boys World Series in Round Rock!