Italy High School FCCLA students advance to State competition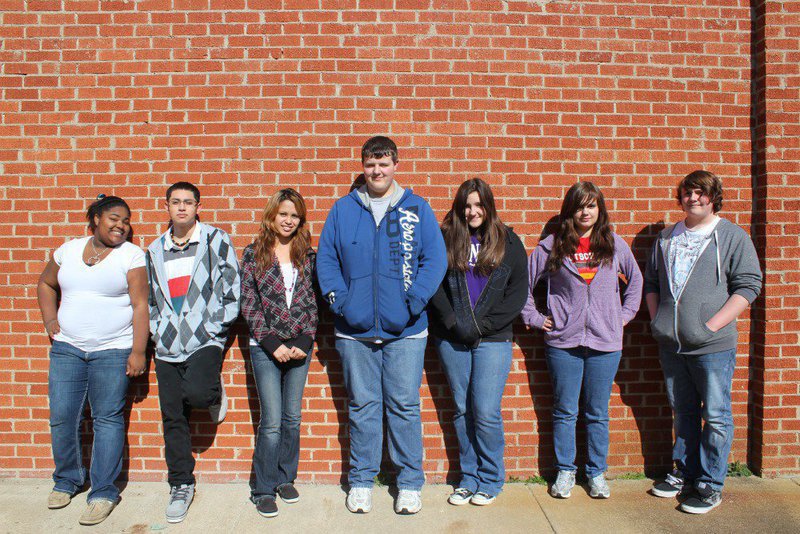 On February 10-11, 2012, Italy High School's FCCLA (Family, Career and Community Leaders of America) took part in a regionals leadership competition in Waco. Fifteen Italy High School students competed in two categories — STAR and LEO.  As a result there will be nine students advancing to the State competition in Dallas on April 12-15, 2012.
STAR Events (Students Taking Action with Recognition) recognize members for proficiency and achievement in chapter and individual projects, leadership skills, and career preparation. STAR Events offer individual skill development and application of learning through cooperative, individualized, and competitive activities.
LEOs (Leadership Enhancement Opportunities) are objective tests given to FCCLA members at fall leadership training, regional FCCLA meetings and at the state FCCLA meeting. Students may take the test at all meeting, but may only take one test at each.
Zachary Mercer (freshman), Sa'Kendra Norwood (senior), and Marisol Rincon (junior) competed in the STAR category with their presentation on Childhood Obesity and are advancing to the State competition.
Devan Payne (freshman), Kierra Wilson (freshman) and Andrea Lanning (senior) also competed in the STAR category with a presentation about Bullying Prevention and are also State qualifiers.
Also advancing to the State level in the LEO category are Trevor Davis (freshman), Alexis Sampley (freshman) who both earned Gold Medals and Andrea Lanning (senior), and Jorge Cortez (junior) both earning Silver Medals.
"I am proud of the way the FCCLA Teams have represented the school. Each student has worked hard to improve his or her team. I look forward to seeing these Gladiators win the state competition." -Principal Lee Joffre
Good luck to the FCCLA teams in their quest at the upcoming state competition!