Avalon ISD's fourth annual Easter Egg Hunt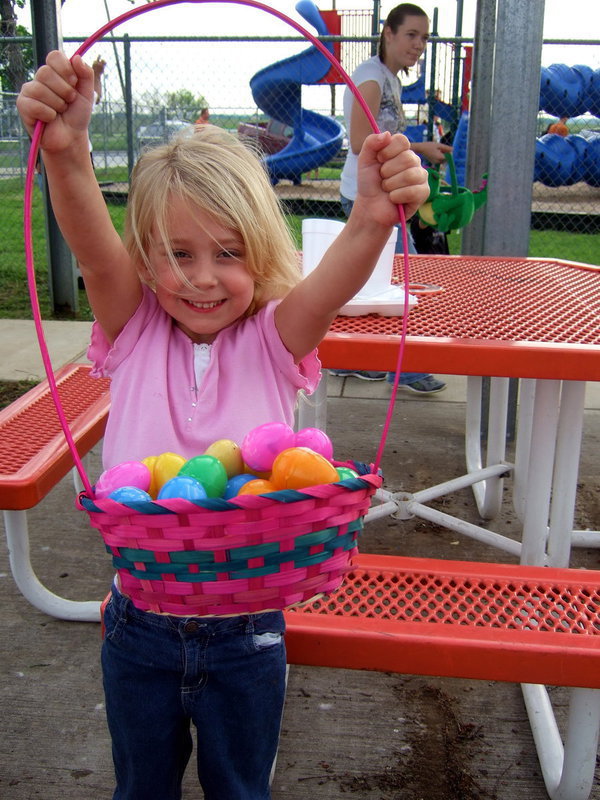 It is that time of year again! I am talking about Easter and eggs and Easter bunnies, Oh Boy! Avalon ISD had their fourth annual Easter Egg Hunt on Thursday night and there were four-thousand eggs hidden for all the kids to find.
There also were two black eggs for parents (only) to find. These special eggs contained an admission to the movies and dinner for two at El Fenix and Buffalo Wild Wings.
Mellissa Gill (Pre-k department) said, This is so much fun. Every year we get more and more donations. We get donations from Waxahachie, Ennis, Italy, Cosco and Sams for food, eggs and candy. The community brings lots of eggs and candy. Everyone volunteers their time. It is just a fun time for the kids and their families. Looking forward to next year."
Mr. DelBosque (Avalon ISD Superintendent) said, "This is the fourth annual Easter Egg Hunt. Every year we get more and more eggs. This year we have four thousand eggs to be hidden and then found. This is a good opportunity for kids, parents and the community to come out and have a good time together. It is a great way to share time with family and the community."
Happy Easter Everyone!