Lady Gladiators topple Maypearl 4-2 while Gladiators struggle against Panthers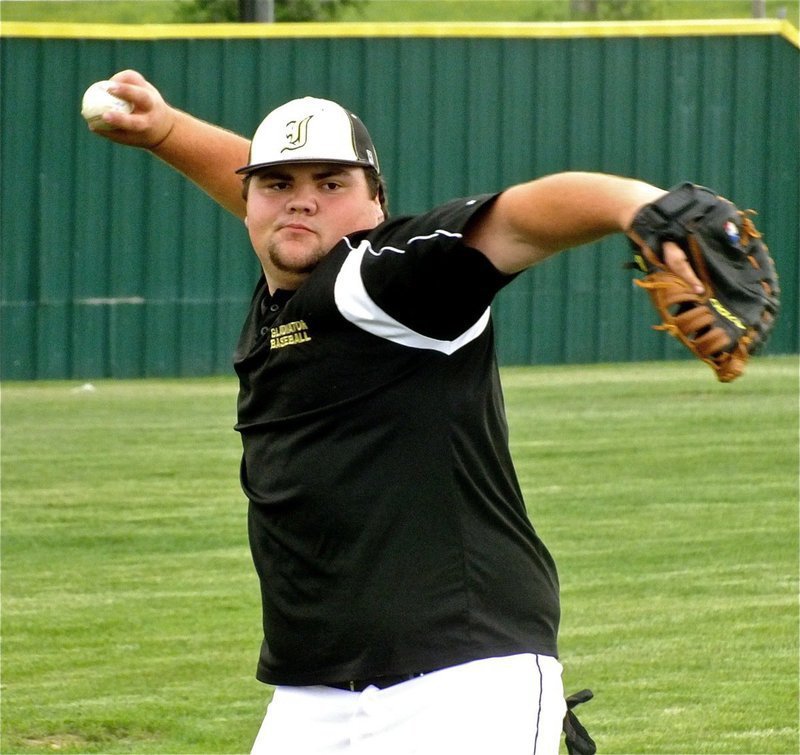 Maypearl — The Italy Lady Gladiators hold back a valiant effort by the Maypearl Lady Panthers to spoil Maypearl's Senior Day and earn a 4-2 win in Pantherville. Pitcher, Megan Richards, goes all seven-innings on the mound for Lady Gladiator head coach, Jennifer Reeves, to help Italy improve their district record to 8-2.
Italy's defense was stellar in the win, making timely catches and keeping errors to minimum. Infielders, first baseman, Jaclynn Lewis, second baseman, Paige Westbrook, shortstop, Bailey Bumpus, and third baseman, Katie Byers, have sticky mitts and scoped rifles for arms.
The shotgun like arm of, Megan Richards, peppered the plate to keep the Panther batters guessing as the senior just kept firing away. Madison Washington, Alma Suaste, Bailey Eubank and Tara Wallis patrolled the outfield with, Washington, making an over the shoulder catch in centerfield to pout the Lady Panthers.
Italy's ability to put the bat on the ball, as a team, has been impressive, as well. On Friday against Maypearl, Megan Richards, dropped fly balls into right field, throughout, while long ball hitter and little sister, Alyssa Richards, changes the atmosphere as an anticipative hush envelopes the bleachers whenever she grabs a bat and treks toward the plate.
Megan Richards, Alyssa Richards, Lewis, Bumpus, Westbrook, Byers, Eubank, Washington, Suaste, Wallis, Kelsey Nelson and Bailey DeBorde are all capable of putting the ball in play and relentlessly jabbed away at Maypearl's defenses enough to secure the win. What a lineup!
The Gladiators vs Maypearl:
The Gladiators relied heavily on pitchers, Caden Jacinto, and, Reid Jacinto, but the Panthers manage to sweep Italy in both district games this season with an 11-1 win. Out of the playoff race, Italy will be trying to finish their final three district games strong and play for pride.
The JV Gladiators vs Maypearl:
Bailey Walton, started on the mound for Italy's JV squad while, Brett Pickard, led the JV Panther attack from the hill, as well. Italy's, Kevin Roldan, saw his first action as catcher this season and did a fantastic job for Italy. Tristan Smithwick, started at third base and quickly secured a popup for an out but Italy needed much more of those as the Panthers cruised to an 18-3 win.
Today, Tuesday, April 17, will be Senior Day in Italy for both the Gladiators and Lady Gladiators as this talented group of seniors defend their home fields one last time. Fans are invited to share in the moment and enjoy a Hamburger Meal Fundraiser sponsored by Italy High School.
Good luck, seniors!