Italy Seniors honored during final home games of their careers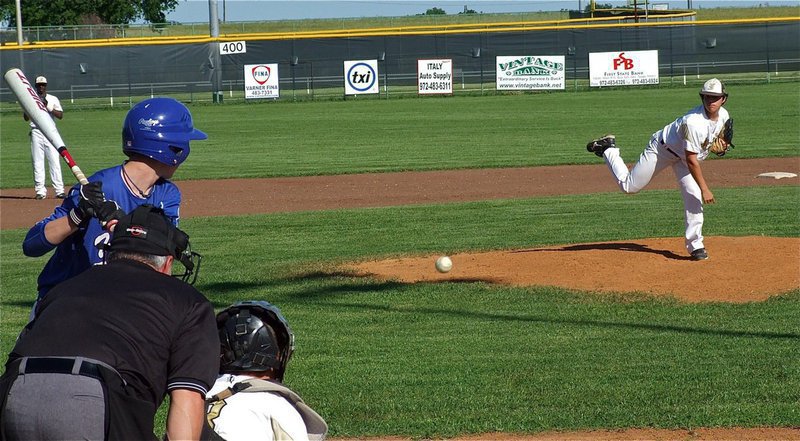 Italy — Celebrating, "Senior Day," the Italy Lady Gladiators welcomed the Whitney Lady Wildcats in the final home game for Italy's Senior's. Seniors Megan Richards, Alma Suaste, Bailey Bumpus and manager Drenda Burk along with home game announcer, Sa'Kendra Norwood, were spotlighted by an unusually bright sun on Tuesday as they made one great memory after another to lead Italy to a 10-0 win on Tuesday to help improve the team's district record to 9-2.
Head coach, Jennifer Reeves, who is leaving the Italy ISD after this season, was recognized as well receiving a scrap book from her 2010 Lady Gladiator lineup which was on hand to honor Coach Reeves. The senior players each received a picture frame and a wooden cross that refelcted their team's motto, "In hoc signo vinces," which translates from Greek to Latin into, "in this sign you will conquer."
The Gladiator senior players, Justin Buchanan, Kyle Jackson, Brandon Souder, Alex DeMoss, Ross Stiles, Jase Holden and Omar Estrada were honored during a pregame presentation as well, with each receiving a picture frame and a yellow rose for their mothers and grandmothers.
Home game announcer, Mark Stiles, threw out the ceremonial first pitch to his son, Gladiator catcher Ross Stiles. The Gladiators defeated the Wildcats earlier in the season but the Wildcats manage to split the district series with a 13-7 win on Tuesday.
The JV Gladiators started off the day's events in a rematch against Whitney. Italy won the previous meeting but the JV Wildcats got the win on Tuesday, 14-6.
Thank you, seniors!