Callahan creates a buzz in Llano becoming new head coach of the Yellowjackets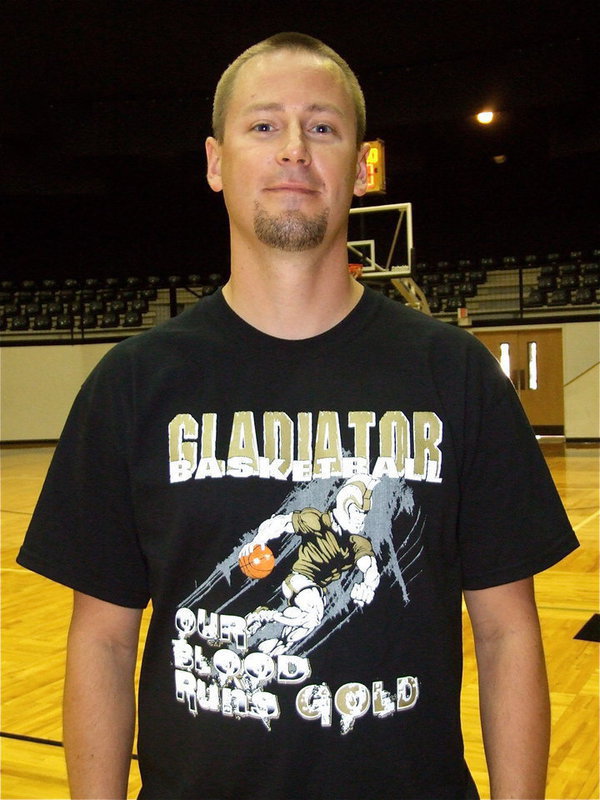 Italy Gladiator Basketball head coach Aidan Callahan will be trading gold and white for orange and black as a Yellowjacket next season after accepting a varsity boys head coaching job at 3A Llano High School for the 2012-2013 school year.
As Italy's head boys basketball coach the past two seasons, Callahan guided the 2A Gladiators to consecutive district championships and two playoff appearances finishing as regional finalists in 2011 and bi-district finalists in 2012. Callahan was honored following the 2011 season being named the Texas 2A Association of Basketball Coaches (TABC) Head Basketball Coach of the Year, an award voted on by Callahan's peers (all basketball coaches in the state of Texas). Callahan was also the tennis coach and an assistant football coach while in Italy.
Replacing Llano's former head coach, Keith Allen, after a two-year stent himself, Callahan inherits a Yellowjackets squad that posted a 6-24 record this past season, going 0-10 in district play. Expect a turnaround in Llano with Callahan at the helm whose no-nonsense, detailed coaching style will undoubtedly help the Yellowjackets upgrade their attack.
"I would like to say thank you for allowing me to be a part of  the community for the past 2 years. I have enjoyed my time here and appreciate the hard work and dedication displayed by the kids. My wife and I look forward to seeing great things from the Gladiators in the future," commented, "Coach Cal."
Good luck to Coach Callahan, his wife Marin and their son, Cade! And thanks for being a solid role model for our Italy High School students while helping to create lasting memories we will forever cherish.
Good luck, Yellowjackets!