Together we make a difference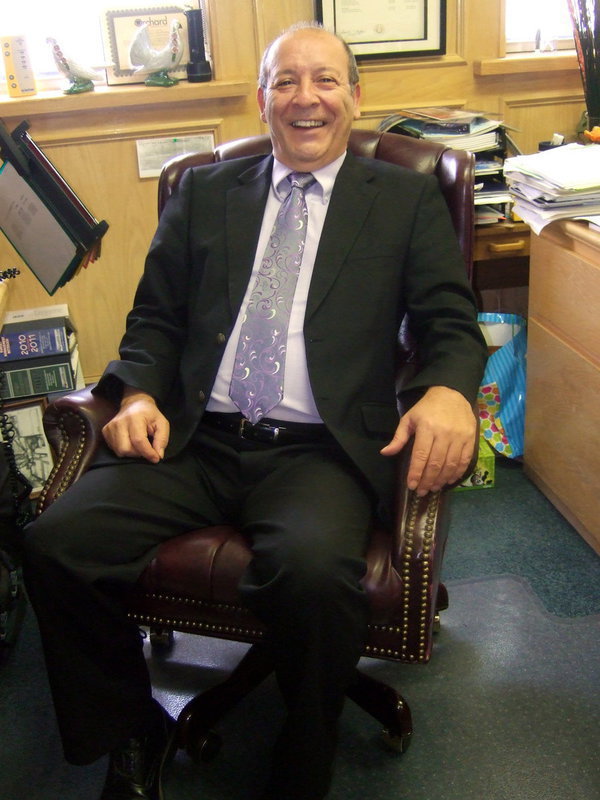 August twenty seventh brings a brand new school year which means a brand new start for Avalon ISD. David DelBosque (superintendent) said, "This will be a Happy New Year. No, it is not December 31st but the first day of school also brings to us a brand new start. If we can dream it, imagine it or think it, it all can become attainable through hard work and working together."
Dr. DelBosque is very excited about the new school year. As always the goal for Avalon ISD is to rise to the challenge of learning and continue striving for higher goals academically. He said, "This year was very comparable to last year academically. We were slightly higher in grades this year but only slightly. We are always on the cusp of attaining the exemplary status. We will strive to achieve the exemplary status, continue to teach values of honor, compassion for others, a respect for leadership and achievements in all areas of life."
The dual college credit program will still be in effect this year. "It is very important to ensure that this program is continued because early college gives students the competitive edge they need to compete with the continued rising standards in our world today. Hopefully we will be expanding the program to include tenth grade," explained superintendent DelBosque.
When asked what changes he could see on the horizon for Avalon ISD, DelBosque replied, "This year I will be focusing on more visibility or more of a presence among the students during school hours. Very often I am out front greeting the students, speaking with parents, giving "high five" to the students. But this year I will be focusing on doing more of that with both campuses, the High School as well as the Elementary. I want to focus on being a reassuring presence for all of the students."
He went on to say that he will be focusing on the history of the school also. Dr. DelBosque created a face book page on the history of Avalon ISD to see how the school started and what has been accomplished over the years creating a level of pride in themselves and in their school.
"Mr. Tennery is a ball of fire, enthusiastic, people oriented and organized," responded the superintendent when asked his thoughts on the new principal. Dr. DelBosque went on to say, "He has a good blend of academics and discipline. The kids love him, faculty and peers respect him and the parents have confidence in him. He does his job well and he loves the students".
Dr. DelBosque and Avalon ISD are ready for the challenges of the new school year.