The Lady Gladiators Softball team to play season opener against topnotch Hubbard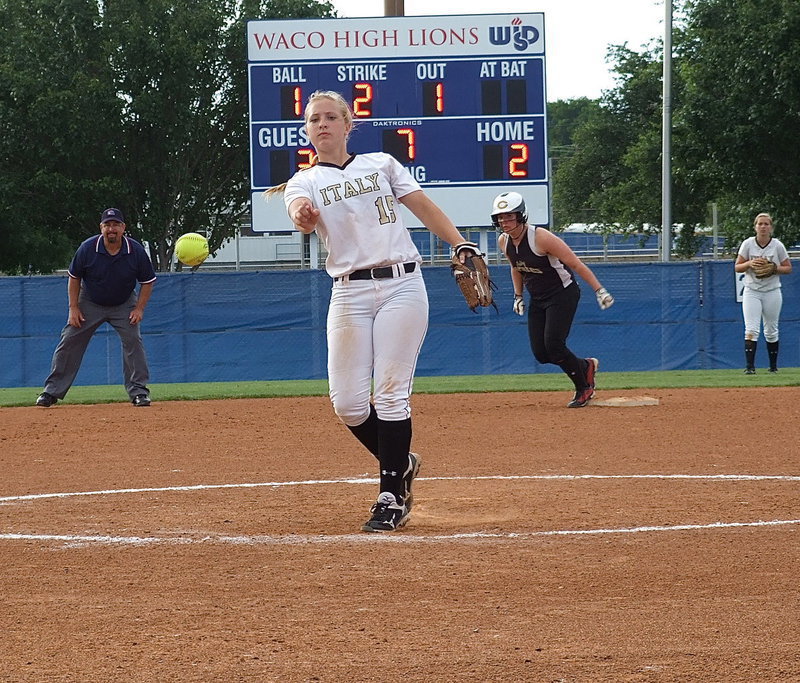 Although Italy will be without senior All-American catcher and D-1 signee Alyssa Richards, head coach Wayne Rowe and his Lady Gladiators are ready to grind their cleats into the sacred sand of their softball field to do battle with the Hubbard Lady Jaguars in Italy's 2013 season opener. Hubbard is always a tough matchup for Italy but sophomore pitcher, Jaclynn Lewis, will have her chance to set things right with a cannon of a pitching arm that could return Italy back to the playoffs in 2013.
Italy's 2012 season ended with a regional finals loss to Crawford (2012 State Champs) but that was in the 2A classification and Italy will be 1A this season with several players returning from last season's playoff squad including, Tara Wallis, Madison Washington, Bailey Eubank, Katie Byers, Kelsey Nelson, Paige Westbrook, Richards and Lewis who pitched against Crawford as a freshman.
The Italy vs. Hubbard game will be played on Monday, February 11, starting at 6:00 p.m. in Italy. The concession stand will be fully stocked and the Lady Gladiators are ready to rumble against the Lady Jags!
Just added: JV Scrimmage—Italy JV vs Avalon
Coach Rowe has just announced that there will be a JV scrimmage on Monday as well. The Lady Gladiator JV Softball team will take on Avalon in a scrimmage that will begin at 4:00pm.
Go Lady Gladiators! Beat Hubbard!!