Lady Gladiators vs Scurry Rosser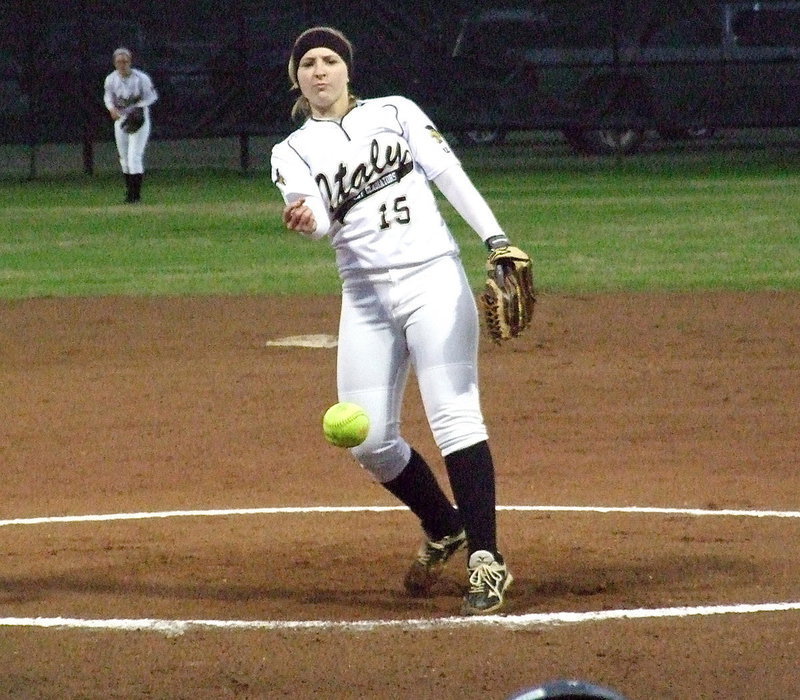 Italy — The Lady Gladiators played their second straight home game to begin the 2013 season but the win column alludes them yet again despite 10 recorded strikeouts by sophomore pitcher Jaclynn Lewis. Another plus for Italy was having decorated catcher Alyssa Richards and athletic sophomore Tara Wallis join the team now that basketball season is over. Freshman Haylee Turner played varsity basketball but will be added to the JV roster while starting basketball center Monserrat Figueroa will pitch in as a team manager.
Although a close game, Italy's Bailey Eubank was left stranded at third-base in the bottom of the first-inning which proved to be the best chance of scoring on the night for the Lady Gladiators. Scurry did the Lady Gladiators in during the top of the third-inning when a single, a sacrifice bunt and another single gave the Lady Wildcats the lead 1-0.
Scurry made the score 2-0 in the top of the fourth-inning after bunting a Lady Wildcat runner to second-base followed by a hit for a single to score the runner from third. Lewis struck out the the next two batters to get Italy out of the jam and to give the Lady Gladiator bats a chance to respond. Unfortunately, the needed hits never came for Italy….but they will. The Lady Gladiators are now 0-2 to start but the season is long, district is what counts and head coach Wayne Rowe's squad is not worried as they continue to improve.
Bright spots for Italy were Katie Byers reaching base each time she batted, Lewis sending a fly ball into centerfield that was caught but is still a good sign, Richards belting a fly ball into right field after struggling at her first two at bats. When Richards makes contact on the ball everyone in the stands rises to see if it will clear the fence. Madison Washington is making consistent contact with the ball to keep the pressure on opposing defenses. Kelsey Nelson has put the ball into play during Italy's first two outings reaching first-base against Scurry after forcing a fielding error. Paige Westbrook is also hitting the ball into play with consistency which bodes well for Italy as they head into tournament play.
Go Lady Gladiators! Beat Maypearl and Good luck in the Scurry tournament!!