Italy Baseball hosts successful tournament in a 2-for-1 deal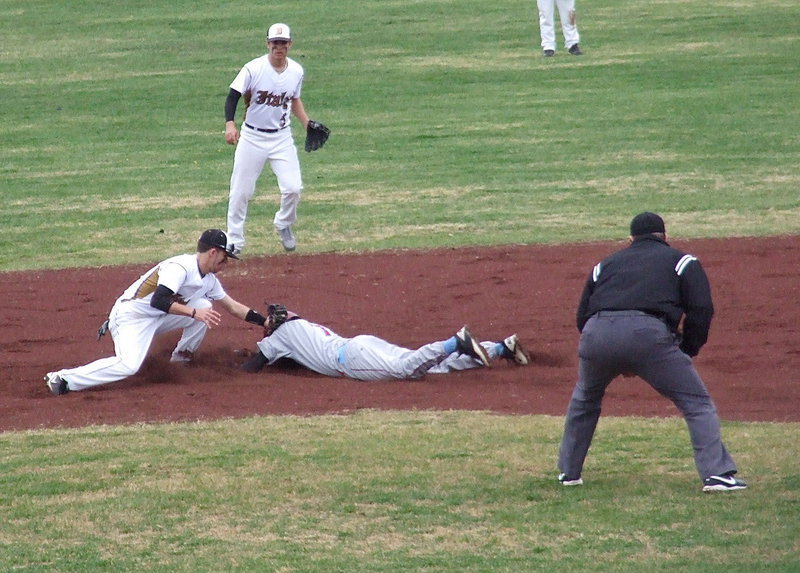 Italy — Italy Baseball hosted a tournament over the weekend leading into the spring break holiday with the club using the the three-day event as both a fundraiser as well as chance to improve their level of play outside district competition, a two-fer!
Italy, who is currently 0-1 in district, was impressive in their first game of the tournament by defeating Roosevelt 11-3 with Cole Hopkins recording an inside the park homerun after a blast to left field corner cleared the outstretched mitt of Roosevelt's fielder. Hopkins slid into home to beat the throw. Cox also added a triple against Roosevelt. Pitcher Tyler Anderson got the win with John Escamilla catching. In their second game of the tournament, Italy gave up 8 runs during the first-inning against Axtell but played evenly with the Longhorns the rest of the way in a 10-3 loss.
A fired-up Whitney Wildcat team dueled with the Gladiators in Italy's Saturday matchup and had the upper paw throughout. Caden Jacinto was on the mound with Justin Wood behind the plate for Italy. With a 9-4 lead, a pitching change by the Wildcats allowed Italy to load the bases and then tally 4 more runs before the game's final out. Whitney roared a sigh of relief after foiling Italy's last at bat rally for a 9-8 win.
Freshmen Ty Windham, Levi McBride and Ryan Connor saw action against Whitney while sophomore John Byers continues to start at third base for Italy and fellow sophomore Cody Boyd starts in left field.
Italy's next varsity challenge will be Tuesday, March 12, in a home game against the Itasca Wildcats starting at 6:00 p.m.
Go Gladiators!