Hillsboro Unified Kwon Do School students receive "Best Performance" trophies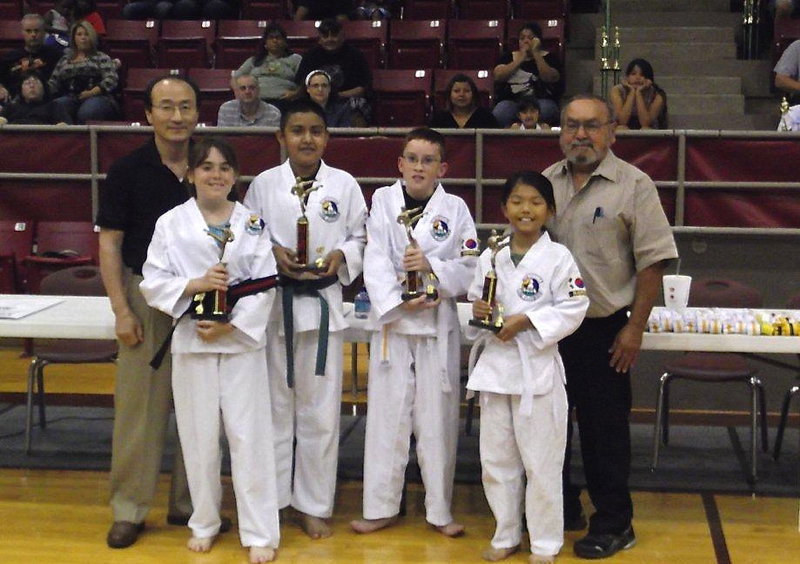 Four students that attend the Hillsboro Unified Tae Kwon Do School participated in a recent belt test and were selected as Best Performance in their division by, Grand Master Park, of Houston.
Michael Russell-Italy, Kathryn Drennan-Grandview, Luis Rodriguez-Hillsboro and Seo Young Ha-Grandview were each awarded Best Performance trophies by Grand Master Park and the Chief Instructor of the Hillsboro TKD School, Master Charles Kight.
Classes are taught each Monday, Wednesday and Thursday at the Hillsboro Unified Tae Kwon Do School located at 125 West Elm with sessions starting at 4:45 p.m., 5:45 p.m. and 6:45 p.m. The first two classes are free and parents are always welcome. If you would like an informational packet, including a DVD, call 254-582-5111 or email kkight@hillsboro.net.