Smith, Brackens hosting free football camp in Fairfield on Friday, July 12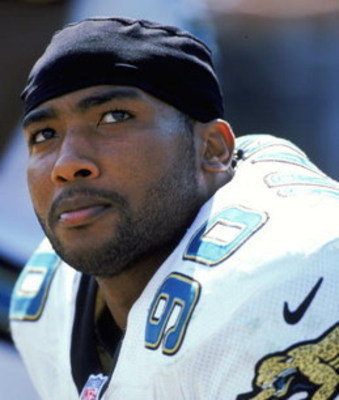 Jason Smith & Tony Brackens are holding a football camp for 7-12 graders on Friday, July 12, from 5:00 p.m. – 9:00 p.m., at the Fairfield HS football field. No charge. No registration necessary!! Come out and get some tips from the Pros!!
Jason Smith is currently an offensive tackle for the New Orleans Saints of the National Football League (NFL). He attended W. T. White High School in Dallas and played his college football at Baylor University. He was drafted by the St. Louis Rams with the second overall pick in the 2009 NFL Draft.
Brackens is a former college All-American and professional football player who was a defensive end in the National Football League (NFL) for nine seasons. He played college football for the University of Texas, and became a consensus first-team All-American and was also a first-team All-Southwest Conference selection. He finished his college career ranked eighth on the Longhorns' all-time list with 24 sacks. A second-round pick in the 1996 NFL Draft, he played for the Jacksonville Jaguars for his entire pro football career where he still holds many records within the franchise.
Brackens was born and raised in Fairfield, Texas. He attended Fairfield High School, and played for the Fairfield Eagles high school football team. Brackens has even found time to check out the Gladiators in action while supporting one of his friends, 2013 Italy HS graduate and former grid-iron Gladiator, Chase Hamilton. Brackens cherishes working with aspiring student-athletes and it comes as no surprise that he and Smith's camp is free to attend.
Camp location:
Fairfield High School
631 Post Oak Rd
Fairfield, TX 75840
(903) 389-4177