Alyssa Richards represents Italy during the 2013 TGCA All-Star softball game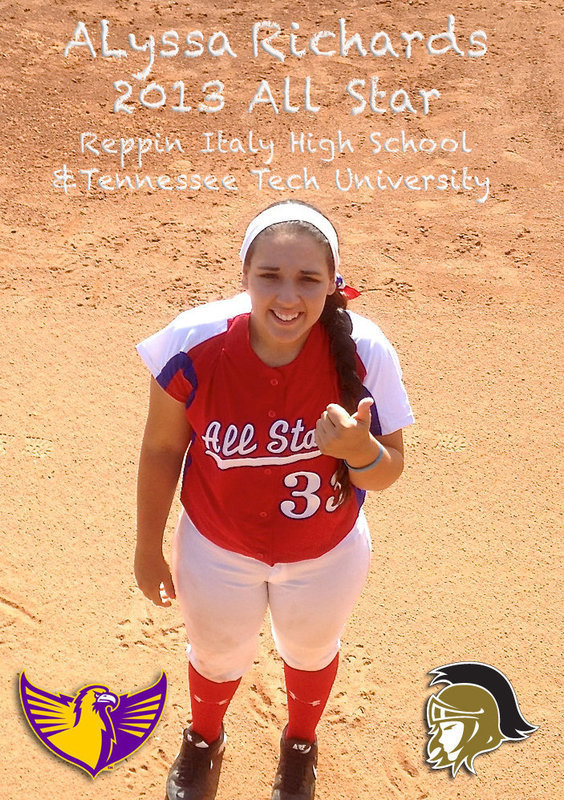 Austin — A product of Italy High School, Alyssa Richards just knows how to win and today was no different with Richards being a key contributor during her Red All-Star team's decisive 7-1 victory over the Blue All-Stars during the 2013 Texas Girls Coaches Association's (TGCA) All-Star softball game.
Richards received guidance this week from the Red All-Stars head coach Roger Maupin of Weimar High School and assistant coach Landon Winton of Lubbock Cooper High School. She also had plenty of support from family members and friends who were on hand to cheer for the 2013 IHS graduate and her All-Star teammates.
Defensively, Richards played catcher for 2 innings as well as playing first base for 2 innings. On offense, Richards hit a single and a 2RBI single to distance the Red All-Stars.
The Tennessee Tech commit comes off a major tournament championship win in Colorado last week when Richards and her Texas Glory teammates went undefeated out of a total of 190 softball teams.
Yep, some girls just know how to win.
Congratulations to, 'Lil' Rich,' aka, 'Bone Crusher,' on your recent accomplishments and we wish you the best at the next level as a Golden Eagle!