Night of fun at Avalon Elementary Meet the Teacher Night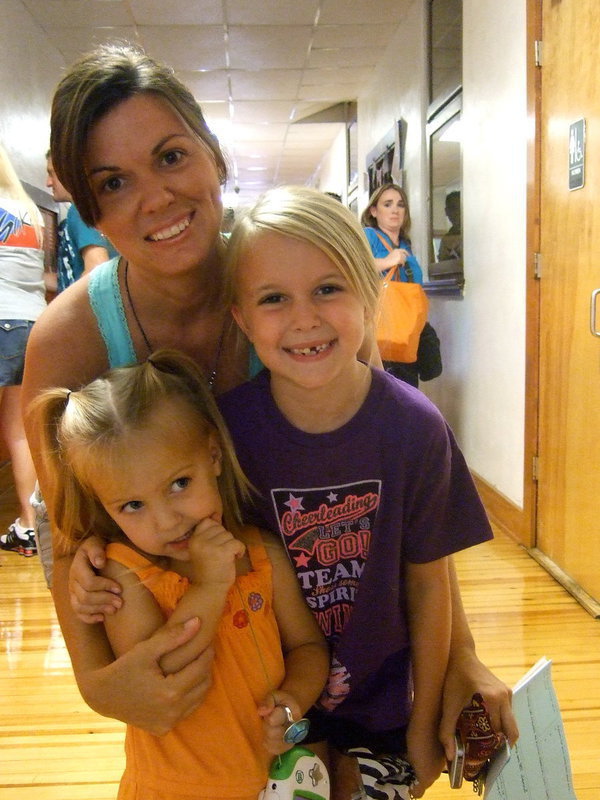 Last Thursday evening the Avalon Elementary was over flowing with excited students waiting to see who their teacher was going to be and which friends were going to be in their class. Students were lined up in the hallway with back packs and school supplies ready to be back in class after a long summer.
This year Avalon has three new teachers, Dionne Sauers (1st grade), Terri Morton (1st grade) and Elsabe Munger (2nd grade). All three were very excited about meeting all the students. They all had their rooms decorated and ready to go for when their students arrived to meet them.
Cissy Deans teaches kindergarten and Avalon ISD was her first teaching job. She has taught at Avalon ISD for 21 years now and can't wait for this school year to start. "I am so excited about school this year. We have lots of good programs in place to help the students learn and have fun at the same time."
Dr. Del Bosque (superintendent) was happily greeting students and their parents back to school. He said, "I am very excited about this school year, we are always glad to see the students back. We are really growing, twenty years ago we started with 135 students, ten years ago we had 220 students and this year we have 340 students we are steadily growing."
Jody Tennery (principal) said, "I am very excited about a fresh new year starting and I am looking forward to the students being taught new things and new experiences. It is going to be a great year."
Gracyn Hopper (3rd grader) was there and said "The best thing about school starting is seeing my friends again and Reading class because I love to read".
All in all, Meet the Teacher Night was lots of fun for all.